Smartphone notifications are a major part of the experience, so it can be frustrating if you swipe away one without reading it. "Notification History" is a feature available in Android 11, which records all notifications you've dismissed. The Notification History is an area on the device screen that shows snoozed notifications, recently dismissed notifications, and history of notifications received since the last time they were viewed. OEMs can implement this feature on a voluntary basis.
What is Notification History? What does it do?
Realme UI 2.0 has had a feature called "notification history" for some time, but it has been mostly hidden. This feature displays all notifications you've received, even if you've already dismissed them. Although it's an interesting feature, it generally requires some third-party apps to access it.
In the default configuration, Notification History isn't enabled. Upon activation, it will keep a record of every notification that's been dismissed in the past 24 hours. It will include notifications and notifications that appear or disappear on their own. This post will guide you on how one can enable and use Notification history on Realme smartphones.
If you have any of the devices including the Realme X50 Pro 5G, Narzo 20 Pro, Realme 8, Realme 8 Pro or any other smartphone running Realme UI 2.0 or above, follow the process mentioned down below.
How to Enable and Use Notification History on Realme Smartphones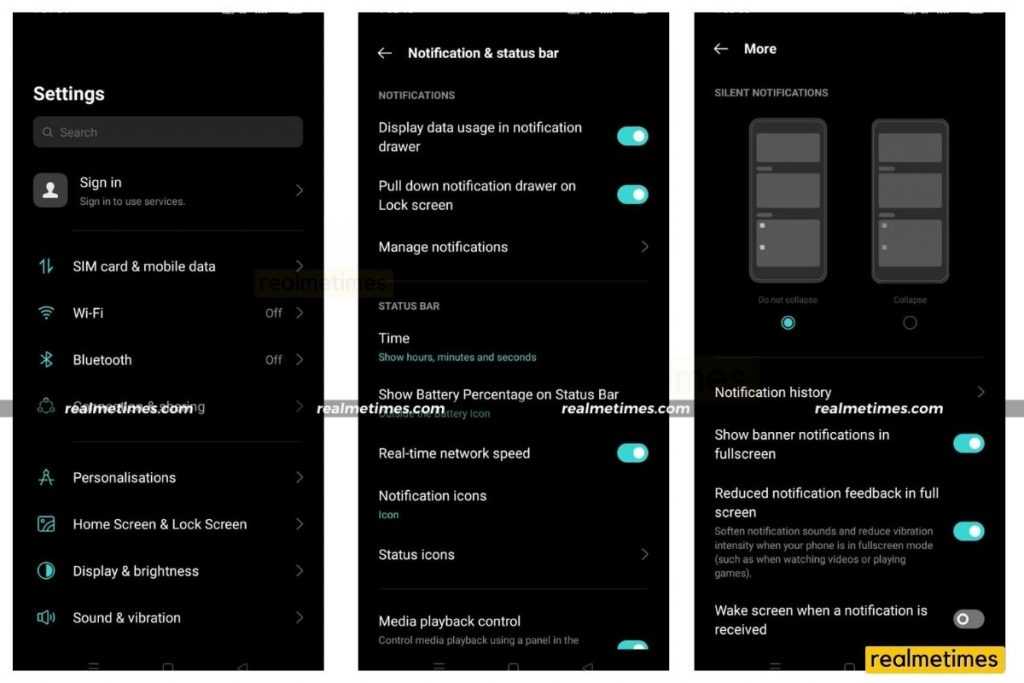 Start by opening the Settings Panel on your smartphone.
Next, navigate to the Notifications & Status Bar menu
Now, click on Manage Notifications
Choose More
Now click on Notification history and turn it ON
You can get a list of the notifications you accidentally removed by visiting this section next time. With that said, what do you think about this new feature? Do let us know by dropping a comment down below.