After rolling out the realme UI 3.0 Open Beta for the Realme 8s 5G yesterday, the company has now opened applications for the Realme X7 5G's Android 12 program. Realme UI 3.0 includes numerous new Android 12 features and continues the product idea of Seamless Fun, with improvements in design, fluidity, customization, privacy, and functionality. Let's take a look at realme UI 3.0 Early Access for the Realme X7, features, changes, and the application process.
Realme X7 5G Android 12 Beta Now Rolling Out
Users of the realme X7 5G may now get a taste of Android 12 on their handsets before the official upgrade arrives, according to a community post. realme UI 3.0 is based on Android 12 and the firm intends to provide the most up-to-date version for the realme X7.
One thing to keep in mind is that not all apps are compatible with Android 12, thus there may be a lot of app crashes. Applying for Realme UI 3.0 Early Access is extremely straightforward, and all that is required is that you follow the procedures outlined below. Users must ensure that their device is not rooted and that it is fully charged before applying for Realme UI 3.0 Early Access. Then, upgrade your smartphone to the most recent Realme UI 2.0 version available, which in this case is RMX3092_11.C.10.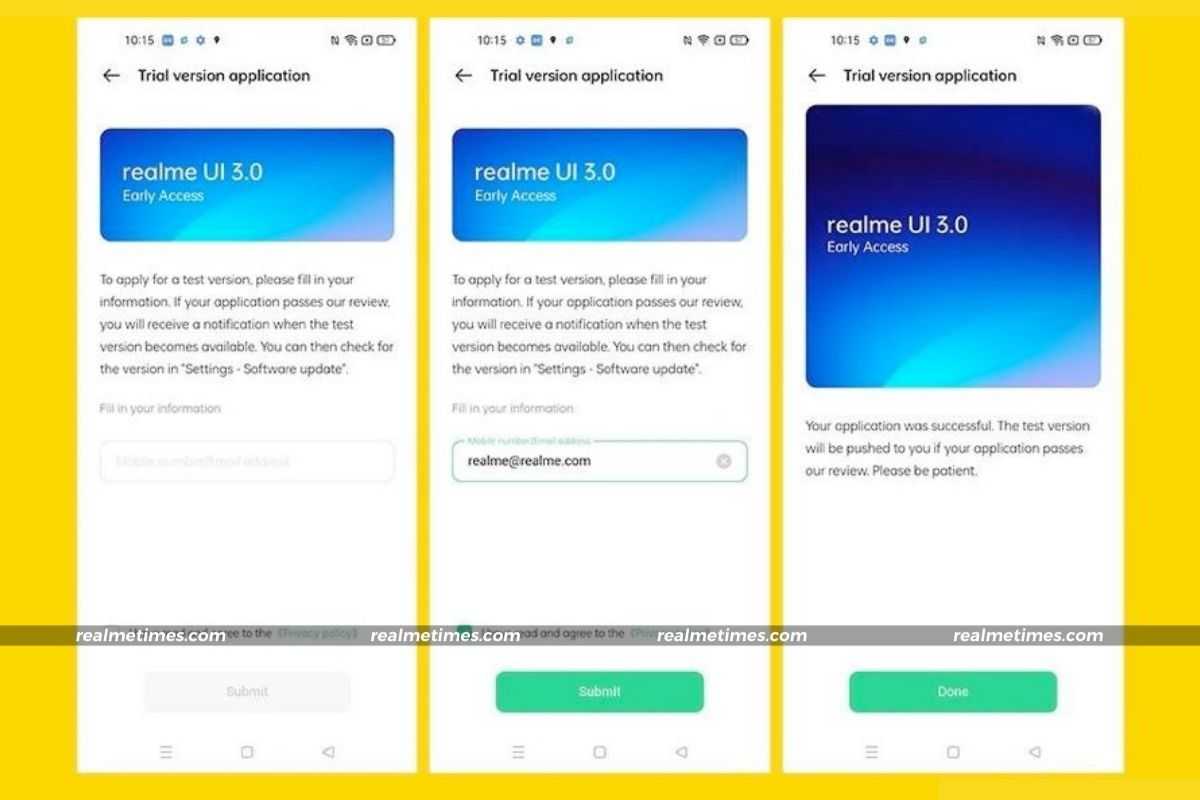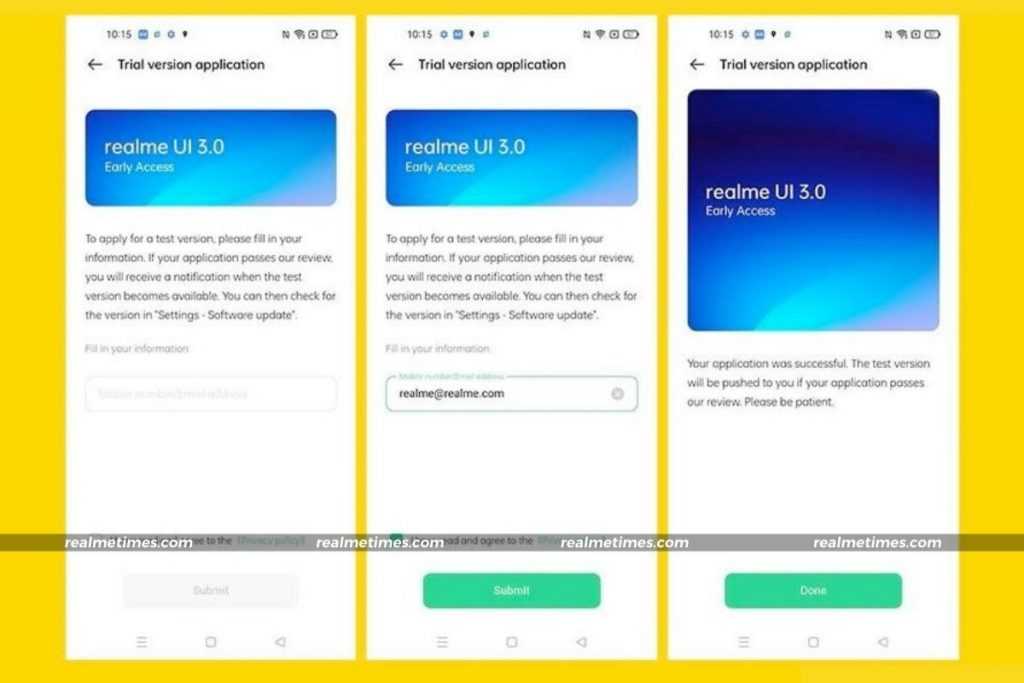 Open Settings, scroll down and click on Software Update.
Next, tap on the Settings icon present at the top right corner > choose Trial Version and click on Apply Now.
Now, submit all the required details and complete the form.
It's not certain if you'll obtain the Realme UI 3.0 Early Access upgrade because there are only a few spots available. However, if you do, make careful to back up your data since, because it's still in early access, there's a potential this upgrade may destroy your data. If you have any troubles with the upgrade, Realme offers the option to revert to Realme UI 2.0, which is based on Android 11 and is also rather simple to accomplish.