Unless you're a saint, chances are your smartphone usage is interfering with your sleep. It's no surprise that Realme has an app for that. Sleep Capsule restricts your phone use during predefined hours, and you can whitelist certain apps if they are absolutely necessary. In contrast to Digital Wellbeing, it limits the number of times you can override restrictions to three per month. This is the perfect solution for anyone who constantly breaks their own rules. Here's how you can setup and use Sleep Capsule on a smartphone running Realme UI software.
Sleep Capsule will keep users away from the addictive apps in this way and also help users to restrict phone usage and will give better rest and sleep. This can also help to have to good sleep as it will mute all notifications and messages from the apps which distract users.
How to Use Sleep Capsule on Realme Smartphones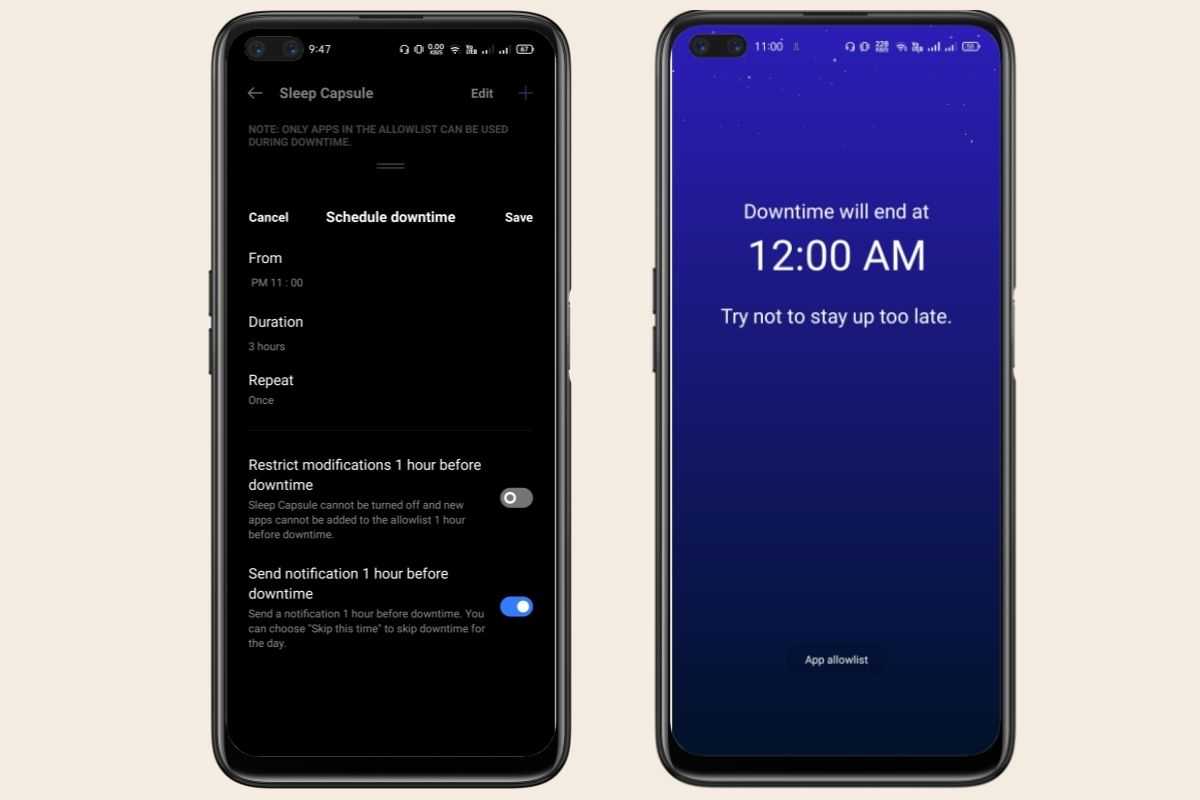 Begin by opening the Settings application.
Next, scroll, find and select the Realme Lab option present at the bottom.
Here, find and select the option stating Sleep Capsule.
Now, go ahead and select the duration and other criteria.
Features with Sleep Capsule in Realme UI
Duration: You can now set durations with Sleep Capsule and how long it will be active.
Repeat: With this, you can choose whether you want to repeat the same duration of Sleep Capsule daily or a specific period of time.
App Allow List: Under this option, you can select the application that will be available during the sleep capsule.
Also Read: How to Use Private Safe to Hide Photos/Files in Realme Smartphones
Note: Once you turn the feature on, there is no going back: even restarting your phone won't turn it off. The default active time is 1 hour, so that's the time before your phone returns to normal (at the least). So, don't mess up with the feature during emergencies.
That said, what do you think about this? Was it helpful for you? Do let us know by dropping a comment down below.