With the launch of the Google Pixel 6 series (review by TheVerge), Google has introduced a whole bunch of new features that are exclusive to the Pixel lineup of devices. The Pixel 6 series is undoubtedly the king of the camera department on any smartphone right now, and sadly it isn't arriving in a whole lot of countries outside the United States. The Android camera king now gets Magic Eraser, Manual Exposure toggle, and more. Now, courtesy of some excellent developers, we do have a working camera port from the Pixel 6 series, that works on other non-Pixel Android devices, such as realme, OnePlus, Oppo, Vivo, or even Samsung phones.
Yes, not all features work at the moment, but you'd frankly be surprised by what the GCAM port APK can achieve. This article will take a look at some of the best features of the Pixel 6 series, and guide you through the installation process of the ported Pixel 6 GCam APK file.
How I Downloaded the Pixel 6 Google Camera Port and How You Can Too
What Is Google Camera or GCAM APK and Why Is It Special?
If you're unfamiliar with Google Camera, let me explain. Google Camera is the official camera app that comes pre-installed on Pixel devices, along with all of Google's software wizardry. What that port here means is that the identical camera software seen on Pixel devices has been tweaked so that it can now be used on any Android device.
Pixel 6 Series Google Camera Features
Now that we've had a brief look at what the Google Camera APK is, let's take a deep dive into some of the key features of the much-loved application.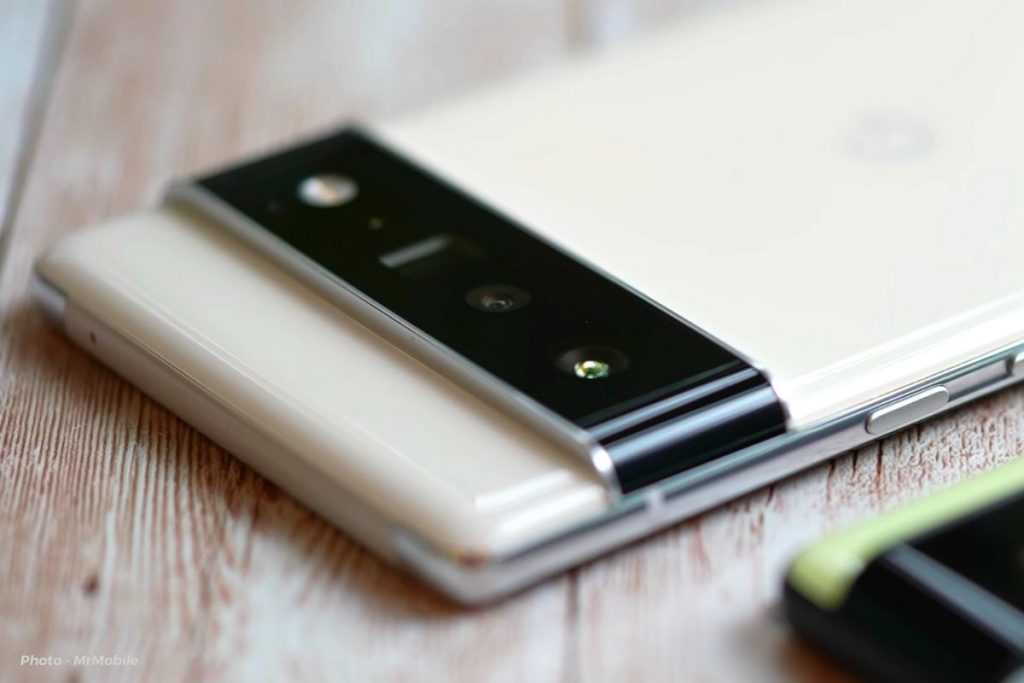 Motion Mode gives your photographs shot with the Google Camera or GCAM APK a sense of artificial blur. It operates in a way that contradicts the Face Unblur tool, giving the impression that the photographs were taken while moving. This eliminates the need to use the Pro modes on any Android smartphone to create long exposure shots.
Skin Tones and White Balance Adjustment:
This functionality might be linked to Google's attempts to increase its phones' ability to record different skin tones. Google has been training its computational photography models to better identify different skin tones and alter the white balance accordingly, according to the firm.
Face deblurring, in a nutshell, takes numerous photographs from the primary sensor and merges them into a single HDR image, identifying and sharpening the face to remove blur. At the same time, the ultra-wide-angle camera is used to acquire crisper photographs. The processing unit subsequently deblurs the face in the HDR image using facial information from the ultra-wide-angle photographs.
Support for Wireless Microphone via Bluetooth
Support for external wireless mics has been introduced to the Google Camera app on the Pixel 6. While it has long supported wired devices, Google has recently opted to offer recording over an external Bluetooth device. The functionality, code-named "sapphire," does not appear to be confined to certain Bluetooth audio devices, such as Google's Pixel Buds A.
Download Latest Google Camera from Pixel 6 for Realme or Any Android device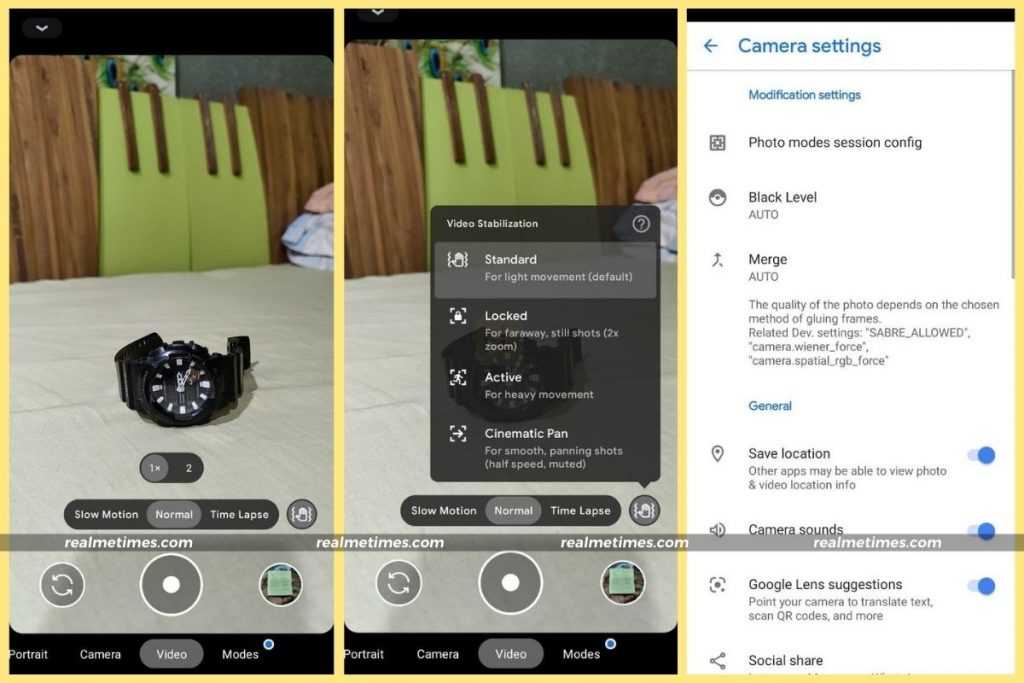 Well, you should have guessed by now, the Google Pixel 6 Pro camera port is not officially available on the Play Store, since it is a tweaked version of the same. Instead, you can find the APK linked below, safe, secure, and ready for download. However, not all functions in the below linked APK file are operational at this time, and you may have to wait for future upgrades.
Download Pixel 6 Google Camera Port for Any Android Device
Download Pixel 6 Google Camera Port for Realme Smartphones
Pixel 6 Google Camera Port – System Requirements
The device should be running on Android 9 or later, which includes Android 9,10,11, or Android 12.
Note that this application may crash in a few instances since it is still in its early stages.
Your device should have Camera2API enabled. (Don't fret, it comes enabled by default on most modern Android smartphones)
How to Install Google Camera Port on Realme or Any Android Smartphone
Now, moving ahead to the final but important step, here's how I ended up installing the Pixel 6 camera on my realme smartphone (and it works!).
Begin by downloading the most recent Pixel 6 Google Camera APK file from the above-mentioned download link.
Next, open a file manager and navigate to the file you just downloaded from the URL.
Now, click on the Google Camera APK file and click on the pop-up that appears to install the APK.
Users will need to allow Unknown Sources if they are installing an APK for the first time. To do so, open the pop-up window and turn on the toggle switch.
Once done, head back over to the installation APK file and tap on the Install button.
That said, wasn't the journey easy? Do let us know what you think by dropping a comment down below.