WhatsApp is one of the most used widely used messaging applications globally; even after changes in its privacy policy, which not a lot of people appreciate, there's always been a craze for it. The company introduced the Stories feature quite some time back, similar to that of Instagram.
In the current generation, people like to save others statuses and share in their own one. While this wasn't really possible if you ask me some time back, other than taking screenshots, cropping them, and then sharing, there have been some new developments. This post will guide you on How to Download and Share WhatsApp Status on Realme phones.
Also Read: How to Download, Install and Play Fortnite on Realme Smartphones. GB Whatsapp APK Download and Install Latest Version [How To].
This guide includes three methods for resharing Whatsapp Statuses on Realme smartphones (however, do note that these steps can also be performed on other branded smartphones running Android OS).
Screenshot Method
Use a Third-Party Application
Via File Explorer
1] Older Screenshot Method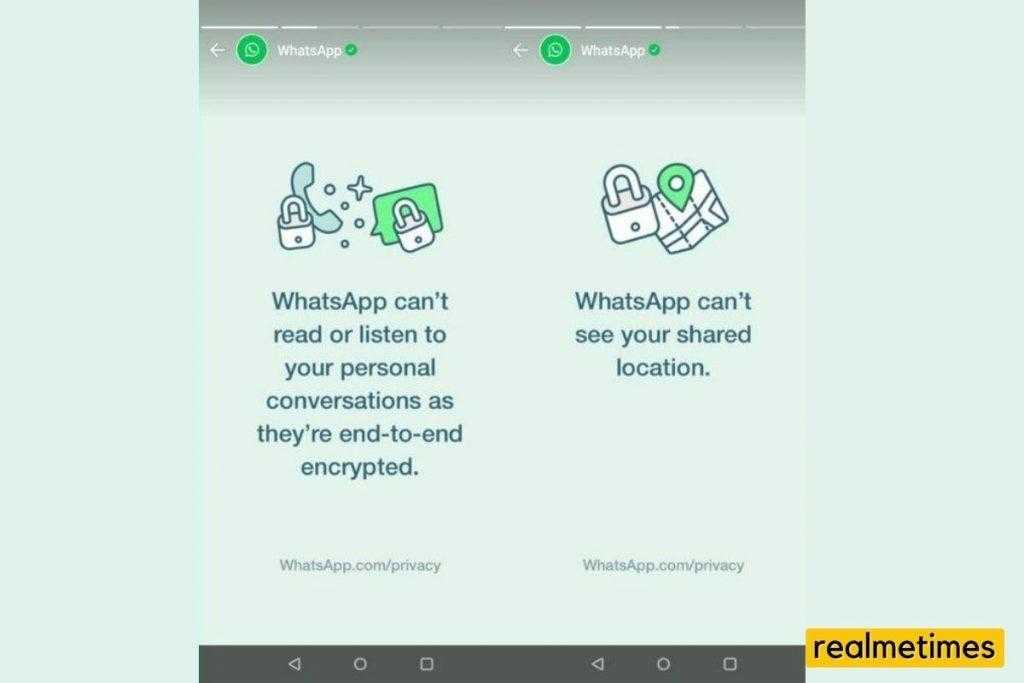 If you're fine with taking a screenshot of the image, with the borders and the notification panel of their phones, then taking a screenshot of the image is the best and simple option, unless you're fine with later cropping it. Doing that is fairly simple, too, as users would need to follow the steps mentioned below:
Open the WhatsApp application and click on the status option
Select the status of the contact they want to take a screenshot of.
Now on your Realme device, press the Volume Down + Power Button.
This will take a screenshot, which can later be viewed offline.
2] Using a Third-Party app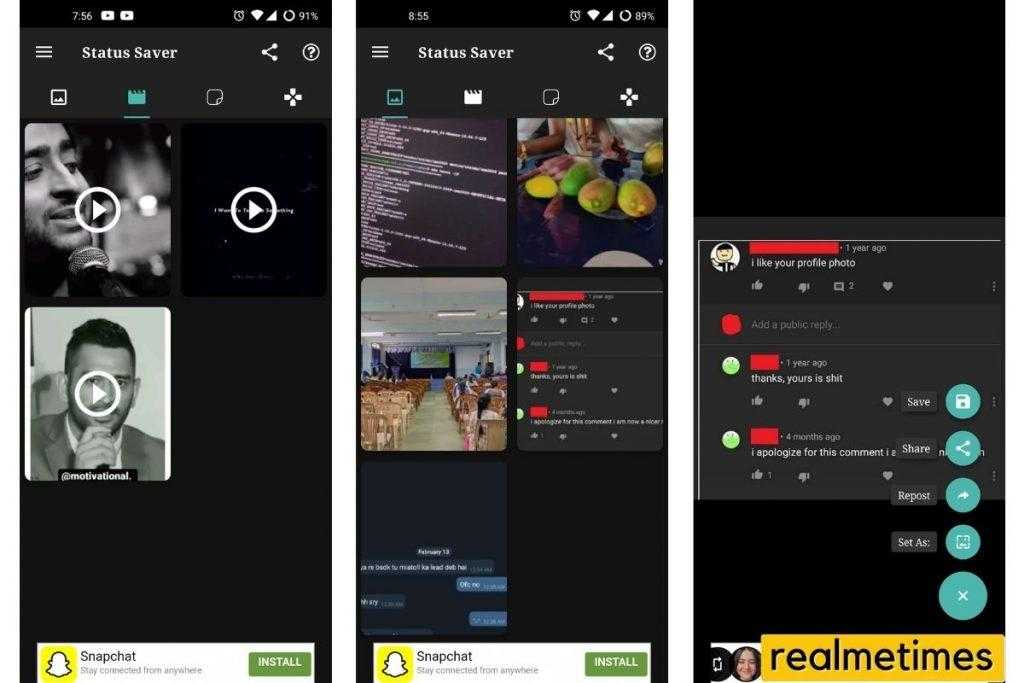 One of the best methods to reshare Statuses and avoid taking Screenshots, users can use some third-party apps. While there are many apps on the Google Play Store, one could try, but for this guide, we would be using an app named 'Status Saver.' Moreover, users can also save video statuses on their smartphones. To do the same, users will need to follow the steps mentioned below:
Download the Status Saver app from the Google Play Store.
Once downloaded, open the app and allow the storage permission.
Once done, the app will now show all the status that your contacts have uploaded.
Click on any of the images to open it.
Next, click on the '+' sign and click on Save.
This will save the image onto the internal storage of the phone for offline viewing. You can now post this to your Whatsapp Status as well.
3] Use File Explorer
Finally, users can also use this method if they do not prefer installing third-party applications. This final method involves using a file manager and can be done by following the steps mentioned below:
Open the File Explorer app and navigate to the WhatsApp folder. (We recommend using EX File Explorer)
Inside the folder, click on the folder that says 'Media.'
Enable the Show Hidden Files option.
In the hidden folders, there would be a folder named '.statuses.' 
This folder will contain all the status that you have viewed recently.
Just copy the status you'd like to save or share to the other folder, and you're good to go.
Well, with that said, do you prefer using third-party applications to save WhatsApp Statuses? Do let us know by dropping a comment down below.