There are certain instances when you would like to view the content on a bigger screen than your usual-sized smartphone. Is it either a movie or photos you are watching with your family? Realme has been around the idea of bringing in a whole ecosystem where smartphones and home appliances such as TVs play a major part. In case you have a Realme Smart TV and would like to view the content of your phone on the TV, In this post, I will guide you on How To Cast a Screen on any Realme Smart TV Easily.
How to Cast Screen on Realme Smart TV
Many ways are using which one could cast screen on the Realme Smart TV. It could either be using the Google Home application, or an individual app such as YouTube or using third-party screen sharing applications. Here's the list of all the methods we will be following in the guide mentioned below:
Cast Screen using Google Home
Share Screen using YouTube
Cast Screen using Multi-Screen Share
Note: Before proceeding to cast a screen on your Realme Smart TV, make sure that both your smartphone and the TV are on the same Wi-Fi network for all the below-mentioned cases to work flawlessly.
1] Cast Screen using Google Home
Estimate Cost : 0 USD
Time Needed : 00 days 00 hours 05 minutes
It is the most easiest method to cast screen on TV. However, you'll have to download the Google Home app.
Download the Google Home app.

Head over to the Play Store and download the Google Home application. Open the app, log in with your preferred Google account, and allow all the permissions.

Connect to the same wifi and simply Cast your screen

Next, Once you and your TV are connected to the same Wi-Fi network, you'll find your TV listed on the home screen of your Google Home application.
Choose your TV, click on it, and from the next menu, select the Cast My Screen button.
With this, there would be a new popup on your screen asking for permissions to mirror the screen to the TV. Click on Cast Screen, and you're good to go.

Similarly to disconnect from the TV:

Open the Google Home Application and navigate to your TV's menu.
Next, click on Stop Mirroring.
With this, the screen sharing to your TV will stop.
Tools
Android Smartphone
Google Home App
2] Cast Screen using YouTube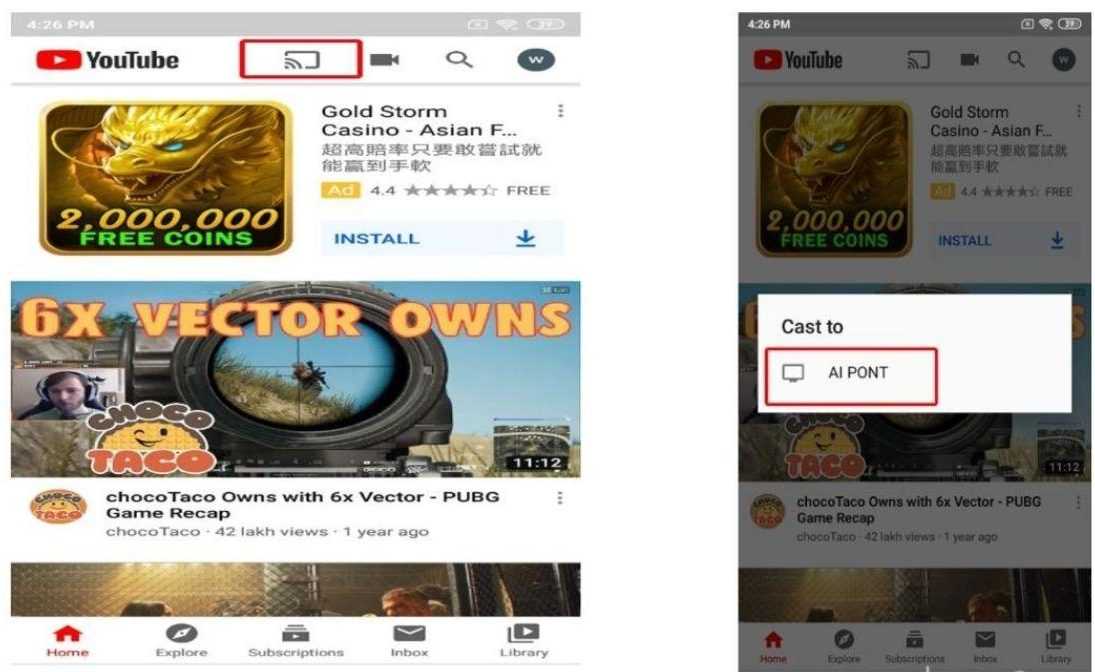 In case you don't want to share the screen of your smartphone completely but would like to view YouTube's content on a larger screen such as your TV, here's how to do so:
Firstly, check whether your TV and your smartphone are on the same Wi-Fi network.
Next, open the YouTube application on your smartphone. Here on the top menu, you'll find an option right next to the YouTube logo titled Cast To.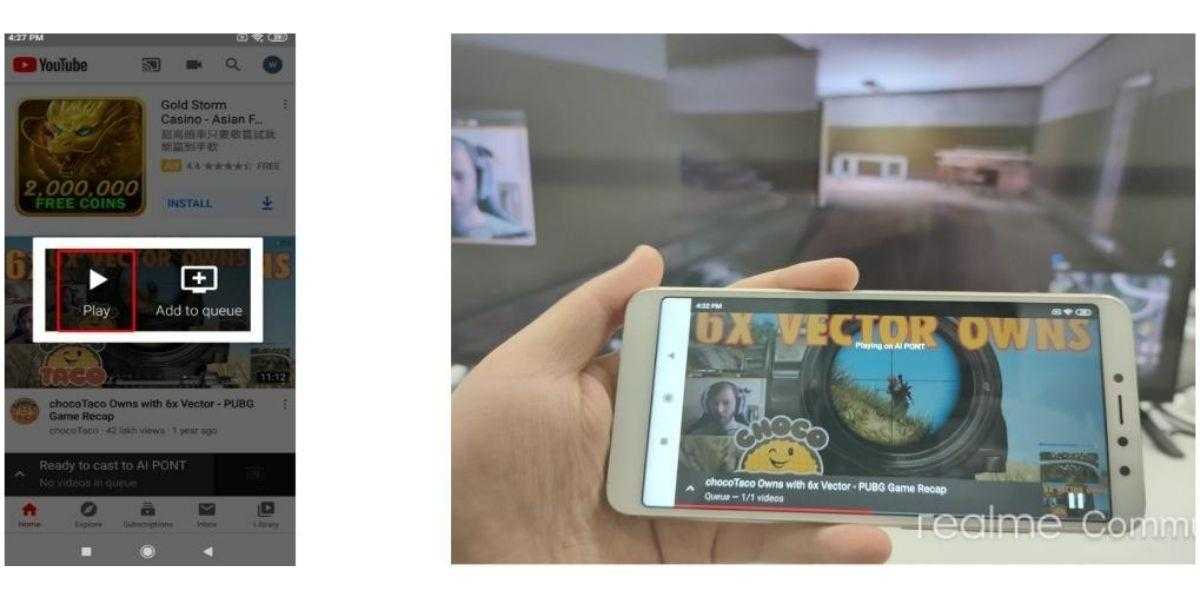 Click on the Cast icon and choose the name of your TV.
Next, play any video on your smartphone via the YouTube app, and you'll find it being cast to your TV.
Also, Check Realme Narzo 20 Update Timeline, Realme Narzo 20 Pro Update Timeline, and Realme 7 Update Timeline.
One can also use the built-in Multi-Share application on the Realme Smart TV to share or cast a screen from your smartphone or Chrome browser to the TV. Here's how to do so: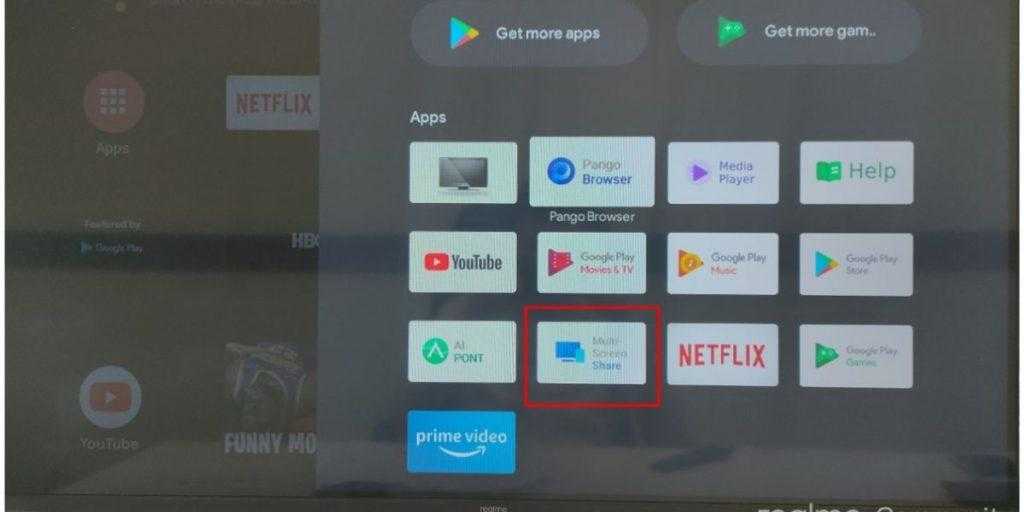 On your Realme TV remote, long-press the Home Button to bring up the application menu.
From here, find and select the Multi-Screen Share application.
Next, head over to your phone's wireless sharing options in the Settings menu.
Turn on Screencast or Wireless Screen Sharing, and you'll find the name of your TV listed below.
Tap on the name of your TV, and within a few seconds, your TV would be connected to your smartphone.
To disconnect: one can click on the 'X icon present near your TV's name.
Wasn't it simple? That said, which option do you prefer? Do let us know by dropping a comment down below.
Image Credits: Realme Community