Snapchat, the ephemeral app, has been around for a while and is one of the most widely used social networking applications today, contending with Instagram, Facebook, Josh, and Tik-Tok amongst others. The app has been downloaded over 1 billion times on the Google Play and iOS App Store with a 4.2 stars rating. This post will guide you on how you can alter your existing Snapchat display name as well as how to establish a new Snapchat account and get started.
Your Snapchat username is selected when you initially create your Snapchat account, according to the official standards. This implies that you won't be able to modify your Snapchat username owing to user security concerns, though you can modify your display name. The organization also prevents users from moving account data, Memories, or Snapstreaks from one username to another for the same reason.
Also Read OSIE Vision: How to Use OSIE Vision Effect on Realme Smartphones.
Snapchat: Display Name vs Username?
If you can't figure out how to alter your Snapchat username, there's a legitimate reason for it that has nothing to do with your technical abilities. The truth is that changing your Snapchat username isn't feasible. For those who are unaware, Snapchat does not allow its users to alter its username, though users can go ahead and modify their display name.
The display name determines how your friends see you on Snapchat, and you may change it at any time, while the username is a way for new users to search and find the right user. Snapchat, like Instagram, allows you to simply modify your display name; but, if you want to change your user name, you'll need to register a new account.
How to Change your Snapchat Display Name?
Now that you've decided to change your Snapchat display name, here's how you can change your display name in Snapchat.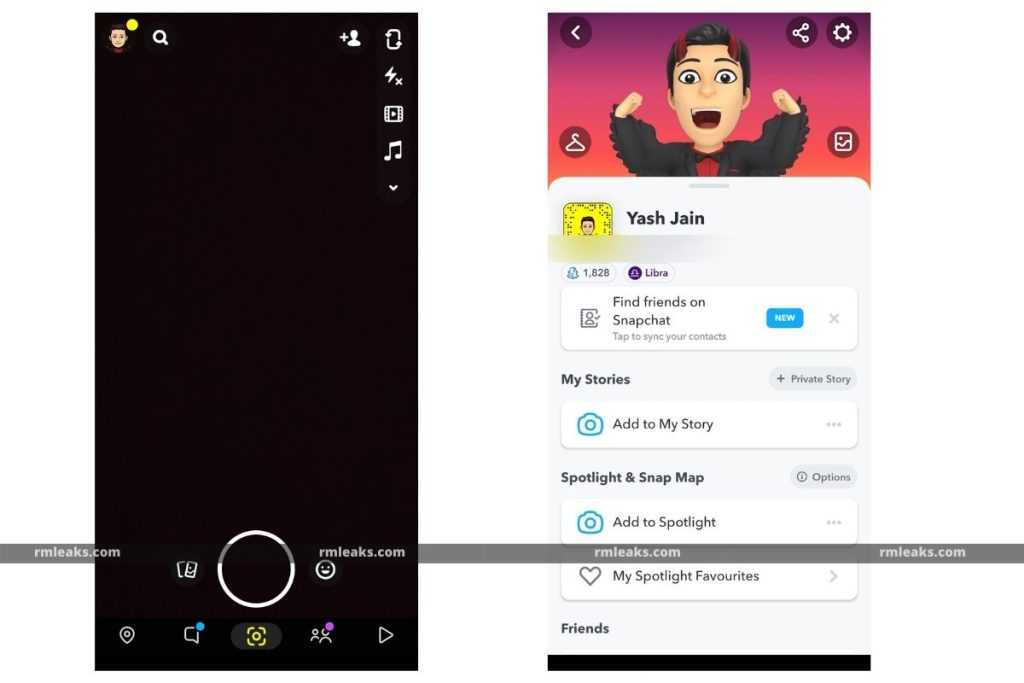 Start by opening Snapchat, and tap on the Profile icon present at the top left corner.
Next, choose the Settings icon from the top right corner.
Navigate to Settings > My Account > Name.
Here, replace the old Display Name with a new one of your choice and tap on Save.
Your display name will now be changed as a result of this. However, it's worth noting that your former friends will continue to see the old display name, whilst new friends will see the new one.
How to Create a New Snapchat Username and Account
While the above approach walks you through changing your Display Name, if you're certain you want a different username, you may establish a new Snapchat account with a different username, which you can do here. The software is free to download from both the Google Play Store (Android) and the App Store (iOS). The software includes advertisements as well as in-app purchases.
Once downloaded, open the application and tap on the Sign-Up button.
Now, grant all the required permissions and choose Continue.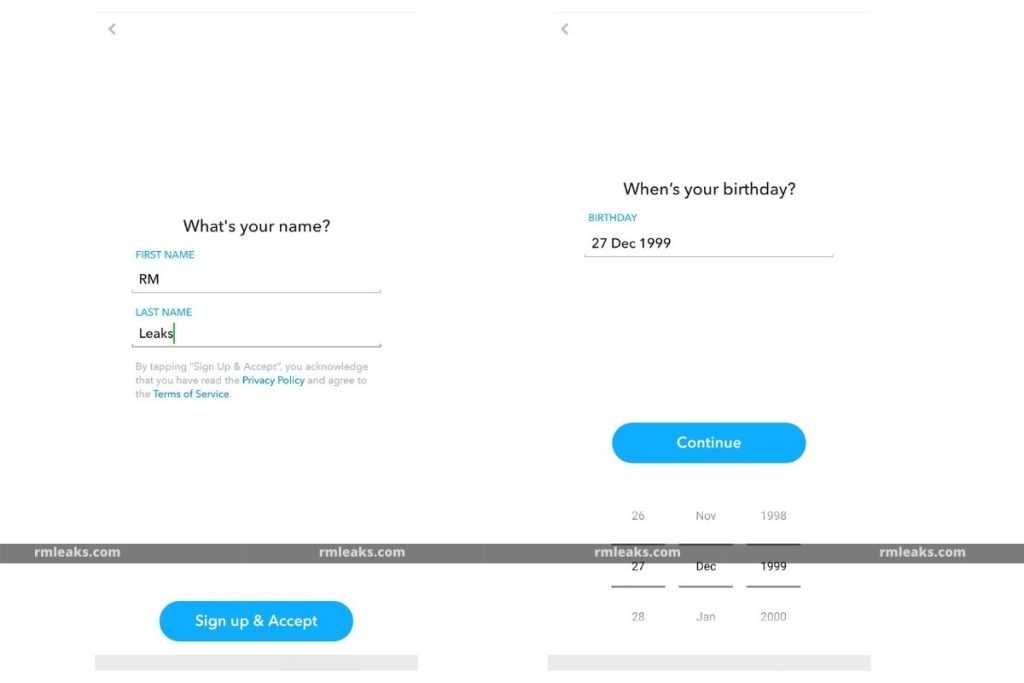 On the next page, key in your First and Last Names and click on Sign Up and Accept.
Now, enter your birthday, choose to Continue > select a new Snapchat Username, set a password and tap Continue.
On the next page, verify your account using either email ID or phone number and an OTP to finish the setup.
With this, you should be now logged in to your account, and now be able to find and add new friends, start posting stories and start making Snapchat streaks.