Bharti Airtel is one of India's leading telecommunications companies. The telecommunications company has a strong footprint across the country. In the country, the organisation provides reliable customer service as well as solid 4G networks. Have you forgotten your Airtel phone number and can't find it in your diary? It happens to all of us at times. It could be a secondary phone number or one you haven't used in a long time. In this post, let's take a look at how you can find your airtel mobile number easily.
If you lose your Airtel phone number, there are a few simple ways to retrieve it. You wouldn't even require an internet connection, but having one will make things easier for you. You can check your Airtel number via the Airtel Thanks app if you have a phone with an active internet connection.
Also Read: Airtel APN Settings for High Speed 4G Internet: How to Set Airtel Access Point for Fast Internet Access
How to Check Airtel Mobile Number Using USSD Code
USSD codes are a short messaging service provided by telecom companies that allow consumers to execute self-service operations without the assistance of customer support. Every telecom operator in India has a set of USSD codes that can be used to check your balance, plan details, or other information about your phone number.
Airtel, like every other telecom operator, supplies its customers with a list of USSD codes. These USSD codes can be found in your phone's contact app. To find out your Airtel cellphone number using the USSD code, follow the instructions outlined below.
Firstly, open the dialer app on your phone.
Now, dial *129*9#, *121*1# or *282#.
You will get a pop screen on your phone showing your current Airtel mobile number.
Quick hack: If you often need to check your mobile number, you can save the number in your contacts and quickly dial it back to view your Airtel mobile number.
How to Find Your Airtel Mobile Number Online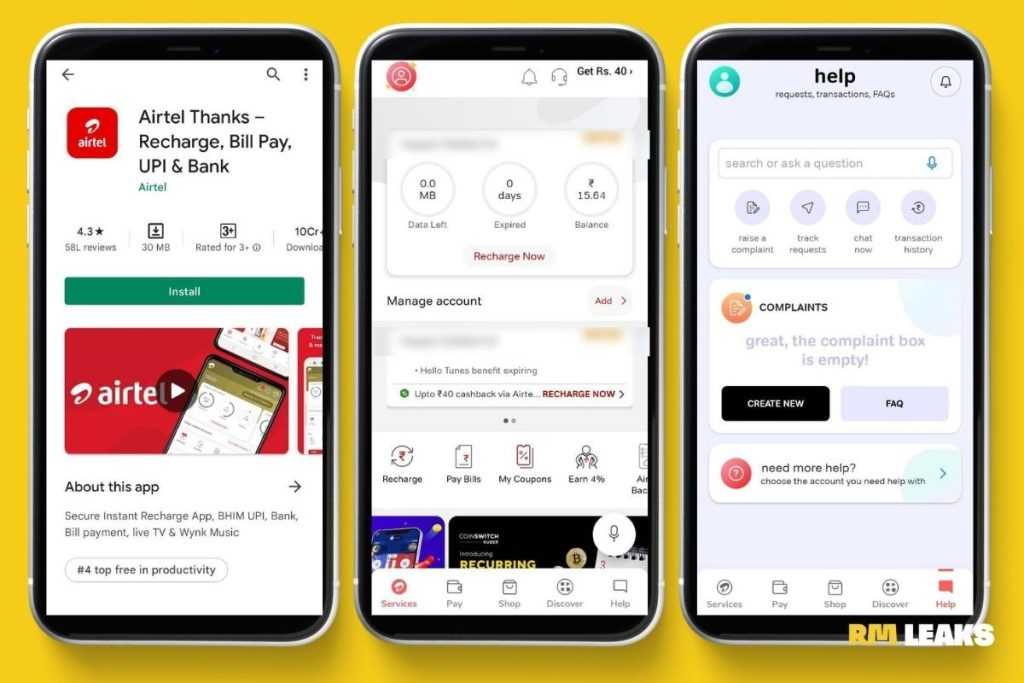 Airtel, like every other Indian telecom operator, has created an all-in-one service app for its consumers. Airtel Thanks is an Android and iOS customer cares mobile app by Airtel. If you have an Android smartphone, you can download the Airtel Thanks app from Google Play Store. Meanwhile, iPhone users can download it from the App Store. Follow these steps to check your Airtel mobile number using the Airtel Thanks app:
Start with installing the Airtel Thanks app from your Google Play Store if you have an Android smartphone, and iPhone users can download the app from App Store.
Now, open the Airtel Thanks app, and log in.
Once logged in, you will see your Airtel mobile number at the top of the screen.
You can also check your plan validity or due bill using the Airtel Thanks app. Users can also recharge or pay Airtel mobile bills for themselves or their family members through this app. But there's one catch: this method only works if you have a smartphone with an active internet connection. But you can follow the next method if you have a feature phone or your phone doesn't have an internet connection.
Also Read: Airtel DTH Mobile Number Change: How to Update Your Registered Airtel Digital TV Mobile Number
How to Find Your Airtel Mobile Number via Customer Care
If none of the methods worked for you, your last resort is to call customer care and check your Airtel number. All you need to do is call on the customer care number for Airtel, and follow the steps mentioned below.
Open the dialer app.
Then, call on 121 or 198 to get connected to Airtel's customer care center.
Once connected, press 1 when applicable.
Now, an automated voice will tell your Airtel mobile number, your mobile number balance, and plan validity.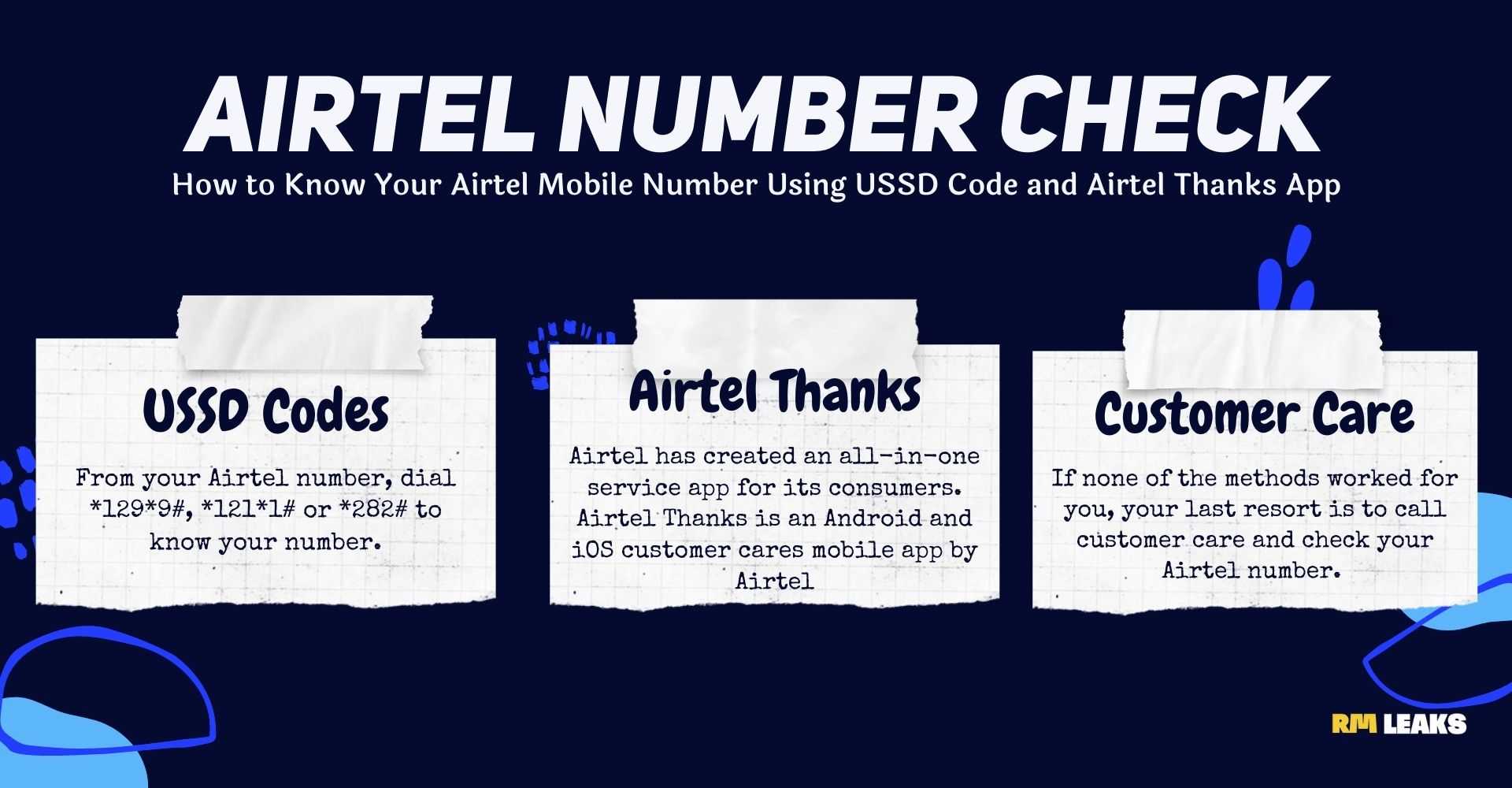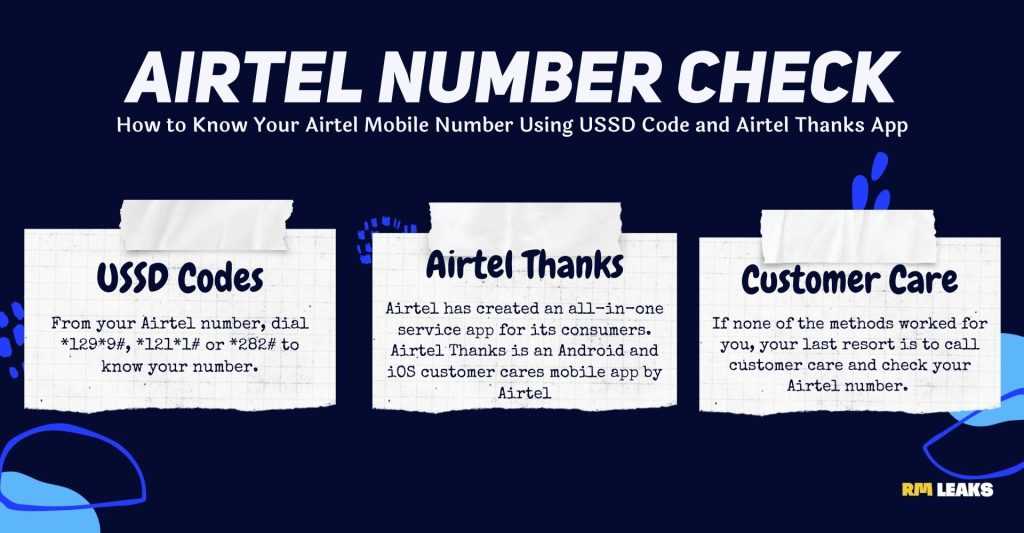 That said, did you know that Airtel also offers its users fancy numbers that are easier to remember? Do let us know your thoughts by dropping a comment down below.