Is your mobile internet unexpectedly down, or have your outgoing calls been limited? The majority of the time, it's an issue of your BSNL plan validity ending, or your prepaid balance running out. Bharat Sanchar Nigam Limited (BSNL) is among India's few telecom companies with a wide range of prepaid recharge schemes, particularly for distinct regions. BSNL, like all other telecom providers like Jio, Airtel, and Vodafone Idea allows its users to check their call, SMS and data balances, get notified about new deals, and more by using USSD codes or using the BSNL app.
However, you may not wish to memorise all of the BSNL USSD codes. There are many codes that get various types of information, such as data, SMS, talk-time, remaining balance, and so on. In this article, we will take a look at how to check your BSNL balance, data validity, and more in a few simple steps.
Here's How To Check BSNL Mobile Balance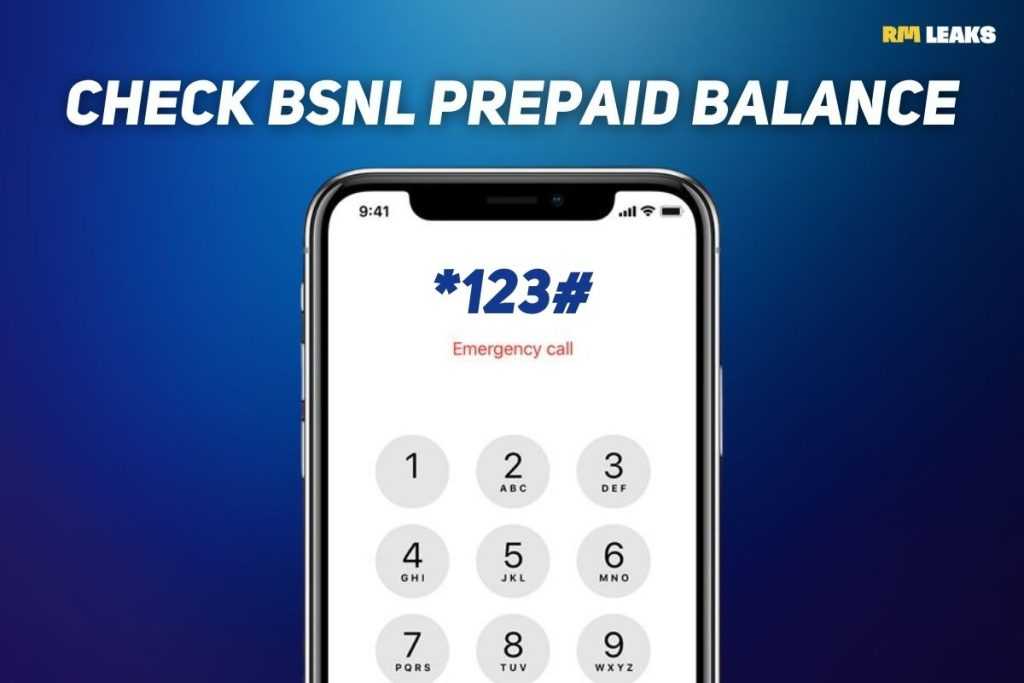 If you're wondering how you can enquire about your BSNL number's prepaid balance, the process is simple: open your dialer application and dial *123# from your phone. The way a USSD Code (Unstructured Supplementary Service Data) works is, it is a communications protocol used by GSM cellular cellphones to connect with the mobile network operator's computers. It then retrieves the data from the company's servers and displays it on your mobile phone.
You might also dial *112# and follow the on-screen instructions to find out your BSNL prepaid main balance. If you prefer SMS, BSNL users may find out their remaining balance by texting 'BAL' to 123 from their messaging app. The procedure may be further simplified if customers utilise the BSNL application, which is discussed further in this piece.
Also Read: How to Check Jio Data, Validity, Talktime Balance Online on Realme
BSNL 2G/3G/4G Data Balance Numbers: How to Check BSNL Data Balance
BSNL subscribers can also get to know their various data balances by dialling USSD codes. Here's a compiled list of all the available BSNL data USSD codes:
To check the 2G/3G data balance, dial *123*6# or *123*10#.
For 4G data balance, key in *124#.
BSNL net balance could be verified by using *124*2# or *112#.
Night data balance can be checked by *123*8#.
How to Check BSNL Prepaid SIM Validity Dates
Yes, it is possible to check a BSNL prepaid mobile number's validity dates by dialling *123*1#. This particular USSD code displays the primary balance and plans validity details. The task could also be accomplished by using the BSNL application on your Android or iOS smartphone.
BSNL SMS Pack Balance Enquiry USSD Codes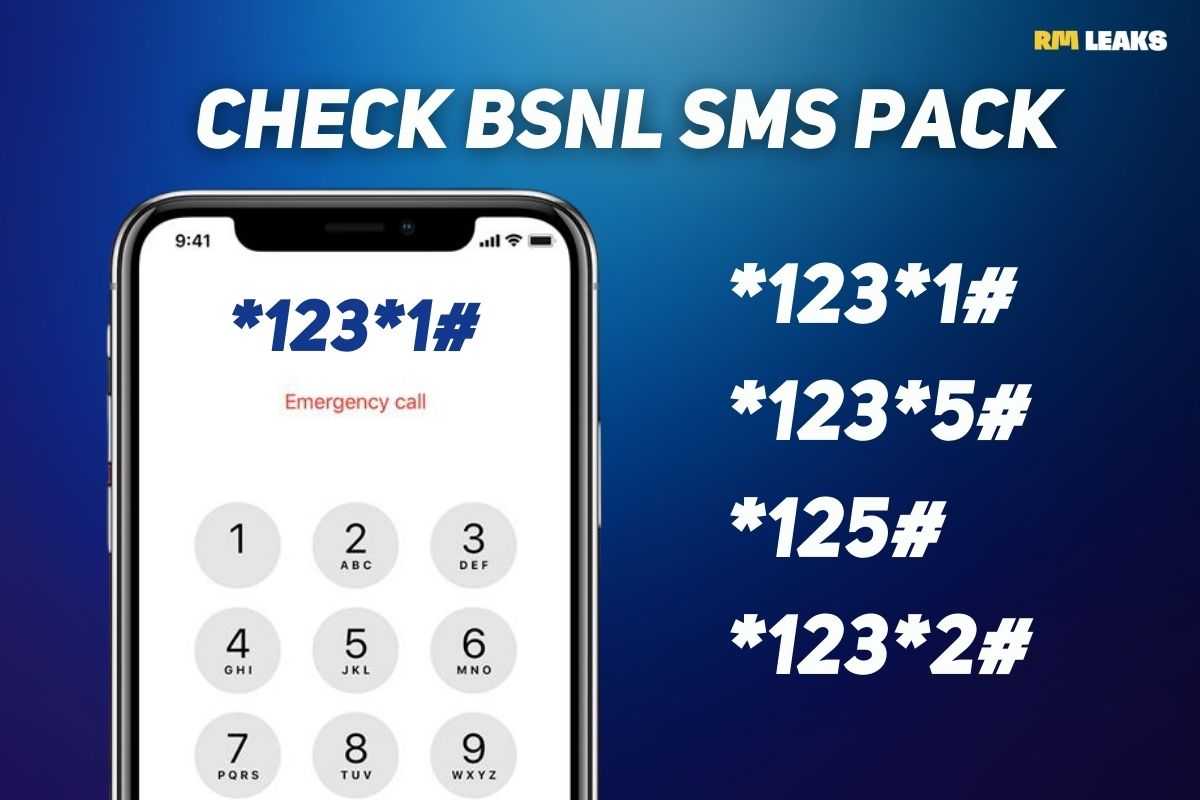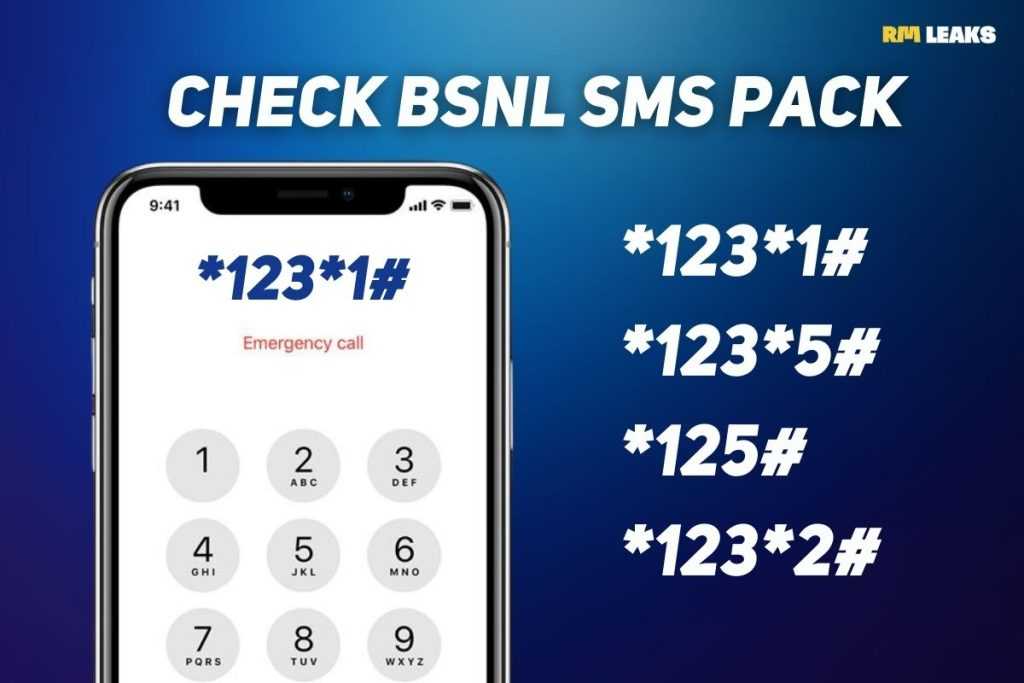 You can also use USSD codes to verify the SMS pack balance with the New Delhi-based cellular company. To get the result of your remaining SMS balance, begin with dialling either one of the following codes:
*125#
*123*1#
*123*2#
*123*5#
How to Check BSNL Active Prepaid Plan using USSD Codes
If you're troubled remembering which was the last plan you opted for, BSNL's active prepaid plan USSD codes can be utilised to find the solution. Here's a list of all the available USSD codes to know the BSNL active prepaid plan.
List of All Active BSNL USSD Codes
| Features | BSNL USSD Codes |
| --- | --- |
| *123# or *124*1# | Check Main Talktime Balance |
| *124*2# *123*10# or *123*1# or *123*6# | Check Data Balance |
| *999# | Find SIM Card Number |
| *444# | Check Prepaid Offers |
| *102# or *124*8# or *124*5# | Active Prepaid Plan |
| *124*10# | Check Video Call Balance |
| *102# | Check Last Call Charge Detail |
| *124#5# | Plan voucher |
| *123*5# or *123*6# | Check Network Call |
| *123# | Check Validity |
| *123*4# | Check FRC on net Balance |
| *8888# | Number Check |
| *123*2# | Minutes Balance |
Also Read: Check IMEI Number: How to Find IMEI Number of Realme and DIZO Phones
How to Recharge Your BSNL Number Using USSD Code?
Older BSNL users may recall that the Delhi-based company also allows you to recharge via USSD codes. Users may use a top-up scratch card to recharge their account, as well as recharge the numbers of others. The procedure is straightforward. Start by calling *124# and then pressing 2. Scratch Card Refill and Third Party Recharge are the two choices available. Choose the one that best suits your needs, and then proceed to recharge the phone number.
How to Check BSNL Internet, Talktime, SMS Balance via BSNL Selfcare App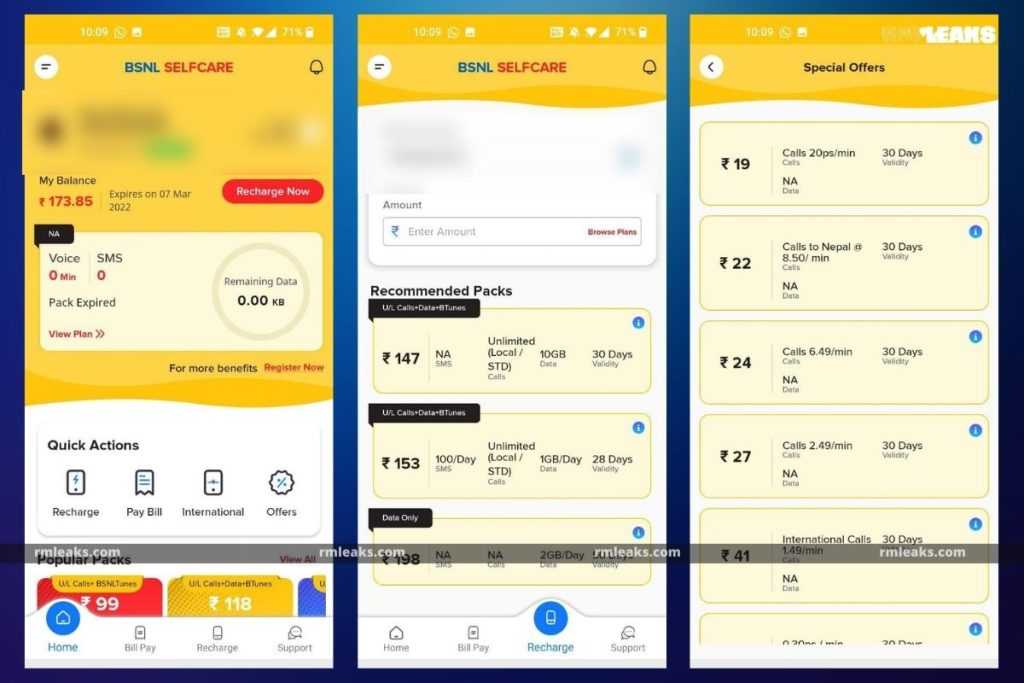 BSNL customers might also avail themselves of the facility of tracking their accounts online via the BSNL Selfcare application, available on the Google Play and iOS App Store. The application offers prepaid, postpaid, broadband, and landline facilities including usage tracking, recharge, special offers, fancy numbers and a lot more.
That said, how's your experience with BSNL so far? Do let us know by dropping a comment down below.