Since its inception, Realme has produced some amazing smartphones which have often disrupted India's budget and mid-range category. The firm has endeavoured to provide stylish and inexpensive smartphones with high features. This is a notion that Realme tries to extend to items outside of smartphones like smart home products and earphones.
Continuing its launch spree, Realme has recently introduced a couple of new earphones — Realme Buds Wireless 2 and Realme Buds Wireless 2 Neo — in India. Speaking of which, we've managed to get our hands on the Realme Buds Wireless 2 Neo, tried them out under various situations, and here's what we take away from these Rs.1,499 priced wireless neckband earphones.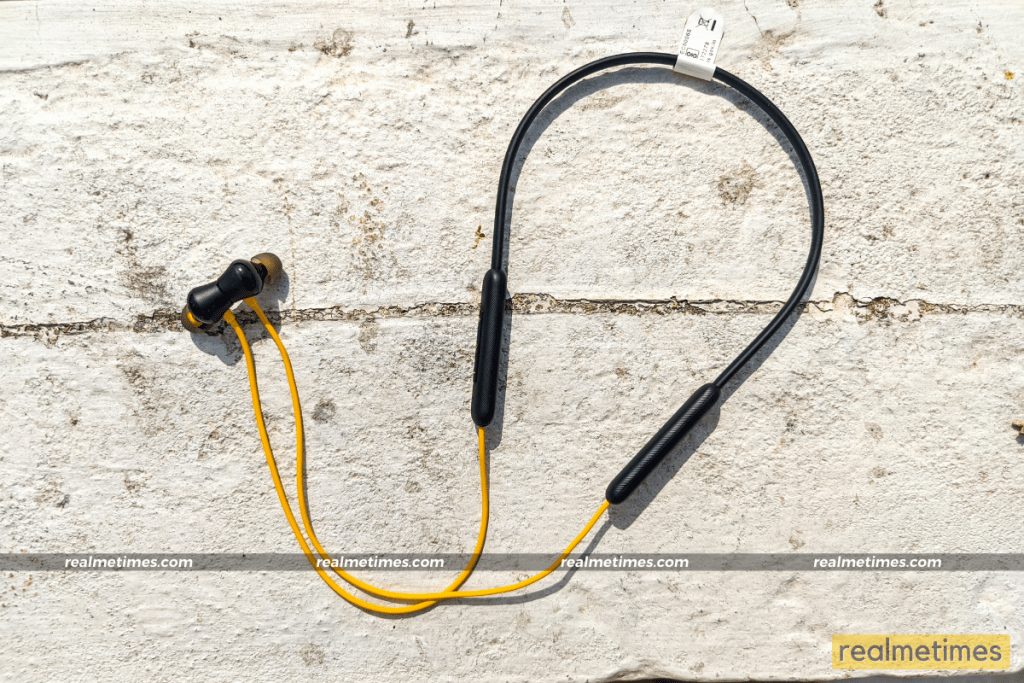 Design, Build Quality and Fit
The Buds Wireless 2 Neo earphones are designed in the shape of a neckband. It has a neckband of slender rubber with plastic housing on either side of the neck. With a correct level of firmness, the neckband is flexible and comfortably sits around the back of the neck. Weighing at just 23.1g, these are light and smooth to such an extent that you won't even know it's there a couple of minutes after you wear these on. In fact, the complete Buds Wireless 2 Neo package, including the ear tips, feels rather light. This is one of the reasons the earphones are so comfortable to wear for long periods of time. The silicone ear tips, which are exceptionally soft and fit nicely inside the ears, are another reason why the earbuds are so comfortable to wear.
The earbuds' body is made of plastic and houses 11.2mm bass boost drivers, as previously stated. The neckband is connected to the earphones with a yellow cable, which is a distinctive Realme colour. The controls and the inner half of the earphones have yellow accents as well. The Buds Wireless 2 Neo are also available in Blue and Green.
The Buds Wireless 2 Neo include magnets that allow you to magnetically attach the earbuds while not in use. You can also pause what you're listening to by doing so. Upon separating the earbuds from each other, they will be automatically connected to your primary device within a matter of seconds.
When it comes to the controls on the right, the buttons have raised marks so you can feel them, but you'll still have to remember which is which. The top and bottom buttons regulate volume, while the middle button, which has an 'O', may be used to pause music or answer calls. The buttons have a pleasant tactile feel and are simple to operate.
Audio Quality, Gaming Experience
The Realme Buds Wireless sound fantastic for a set of wireless headphones that costs Rs 1,499. The tuning has been done to emphasise bass response while still providing ample dynamic range for clear and identifiable mids and highs. The Buds Wireless provide a rich sound experience that is exceptional for the price.
In addition, the earphones have a bass-heavy sound characteristic that can overpower other frequencies thanks to the large 11.2mm drivers. However, when the 'Bright' setting in the Realme Link app is activated, the bass output improves. The voices, in particular, become more open, and the beats become less boomy.
The earphones have a very pleasing balance between the mids and highs, as well as a very satisfying bass. For a pair of Rs 1,499 wireless earphones, it probably doesn't get any better than the Realme Buds Wireless 2 Neo. I also liked the call quality. While there were some irregular dips I noticed, the clarity was magnificent, so there are no major issues here. Realme may soon roll out an update that may fix the issue with the dips.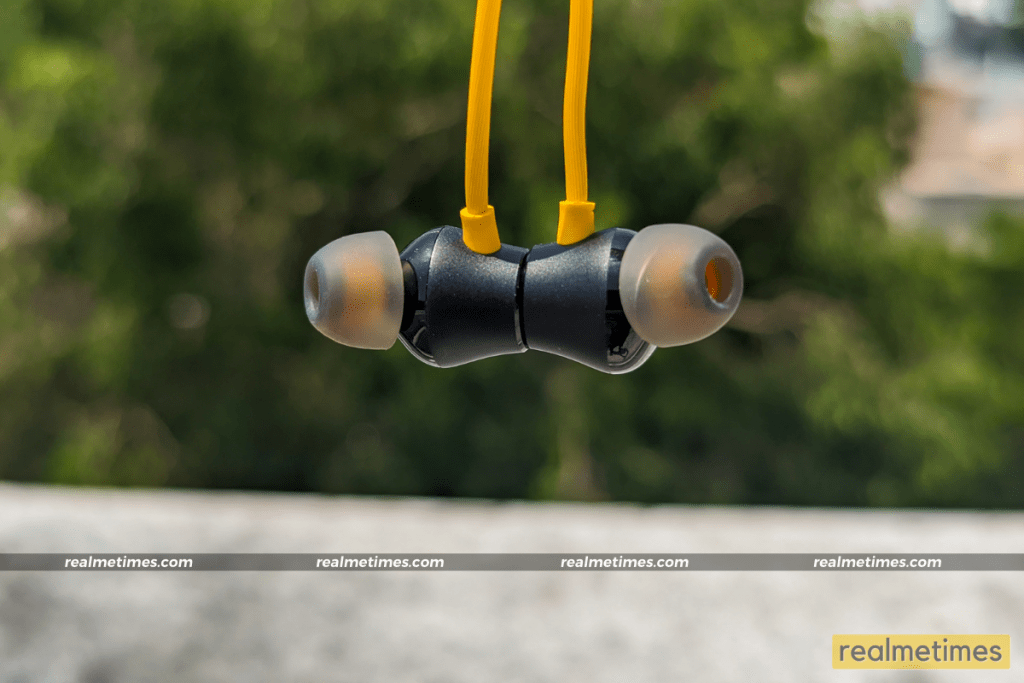 Apart from sound quality, the Buds Wireless 2 Neo earbuds have support for Bluetooth 5.0 and compatibility for AAC codec, however, misses out on aptX. Our experience with the Buds Wireless 2 Neo was usually fluid and lag-free; but at times, there was a slight delay while watching movies on YouTube. Moreover, the earphones are IPX4 rated and should therefore not be difficult to take for the short term or use during intensive exercises.
As for the latency while gaming, Realme has brought down the delay from 119ms to about 88ms on the Buds Wireless 2 Neo. We've tried various games including Battlegrounds Mobile India (BGMI), Call of Duty Mobile and the experience was pretty decent. However, if you're a competitive or a hardcore player who doesn't want even a slight delay in hearing the footsteps, these earphones might just not be the one for you. Note that, Realme offers a Game Mode that reduces the latency while gaming, and can either be activated from the Realme Link app or by triple tapping on the centre button in the earphones' control menu.
Battery Life
Realme promises 17 hours of playback with the Realme Buds Wireless 2 Neo. My daily usage consisted of irregularly listening to music for a total of about 3 hours, taking a few calls and nothing special. With the volume set to approximately 70%, the Buds Wireless lasted 3-4 days, thus offering about 14-15 hours of juice on a single charge. The Buds Wireless 2 Neo, in particular, come with support for fast charging. According to Realme, a ten-minute charge will provide 120 minutes of music listening. These earphones can be recharged using a USB Type-C port. However, one minor addition that I would have loved to see Realme add is a rubber clip for the charging port to prevent dust from entering though. Apart from that, the battery life on these earphones has been excellent.
Verdict: Should You Buy the Realme Buds Wireless 2 Neo?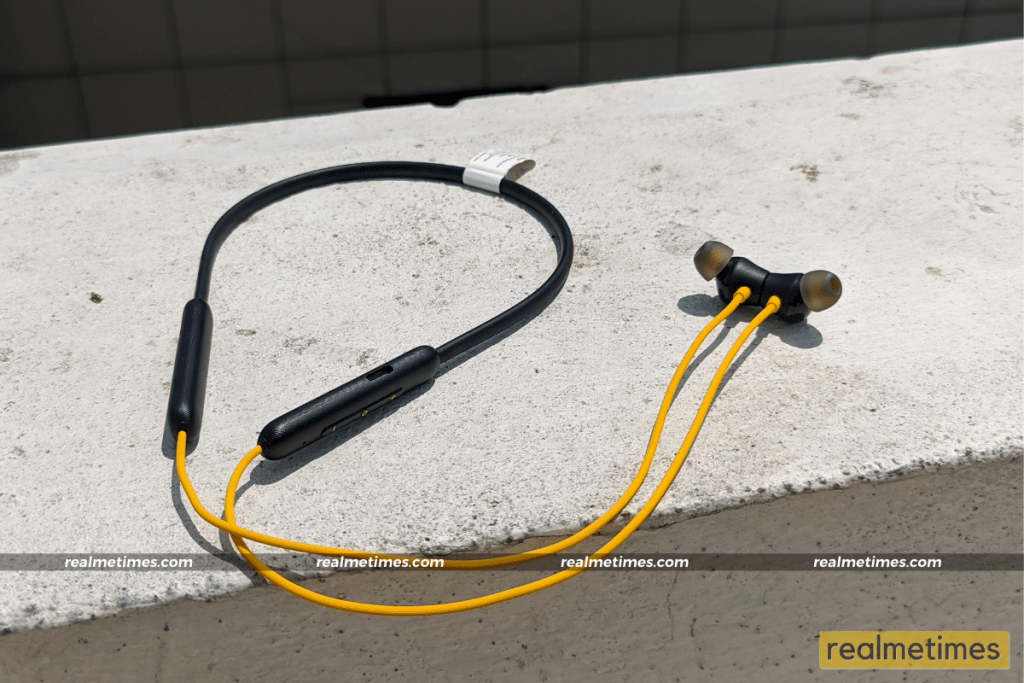 The Realme Buds Wireless 2 Neo at Rs 1,499 is just as amazing as it is. It is an easy recommendation for anyone searching for inexpensive wireless neckband earphones with great battery life. The magnetic pairing, soft rubber ear tips, lightweight design and neckband all assist make the earbuds wear and function comfortable. The Buds Wireless 2 Neo are a very good set of wireless earbuds that provide a rich audio experience. It offers clean sounds across several genres with a solid sound scene and a powerful bass punch. Yes, it doesn't come with support for ANC, but considering the price, it isn't a fair ask. If you're looking for something that comes with Active Noise Cancellation, you might want to take a look at the elder Buds Wireless 2.
That said, how do you like the Realme Buds Wireless 2 Neo? Do let us know your thoughts by dropping a comment down below.