realme has introduced the realme GT 2, GT 2 Master Edition and the GT 2 Pro packed with solid camera hardware underneath. realme's software colour processing science tends to favour the reds, thereby oversaturating the colour; while this is preferred by many users globally, some proportion of users prefer natural colours as outputted from Pixel's line of devices.
But, you don't own a Pixel, you do have a realme right? Here's where Google Camera or GCAM APK steps in. Google Camera is known to be one of the better software image processors globally challenging the iPhones at instances. With an appropriate APK, you could run the Google Camera app, with all its superior features on virtually any smartphone that supports the Camera2API, including the GT 2 series. Let us take a look at how you can download and install Google Camera GCAM APK on the realme GT 2 series.
Google Camera for Realme GT 2 and GT 2 Pro Features
Dynamic range is the ratio between the largest and smallest values that a certain quantity can assume. In simple terms, an increase in dynamic range for a picture could imply better colours in the sky, background and skin tones. GCAM is well known for capturing images with excellent dynamic range, even from a mediocre camera sensor.
While other OEMs are trying to catch up with Google's computational photography, the Pixel's Portrait Mode is still one among the many unbeaten features that many brands are trying to reach. The Google Camera application linked below brings Google's computational photography to your device that can quickly get you likes on your social media posts.
Night Mode and Astrophotography
Another field where the GCAM port is still unbeaten is in its Night Mode; it is an experience that will easily blow you out when you try it on your Realme GT 2 or GT 2 Pro. Google also takes its night mode to the next level with the Astrophotography Mode, helping users capture the night sky beautifully. Do note that you need to place your phone on a tripod or any still surface for this mode for better output.
This is a fun mode with Google Camera versions that lets users capture a 360-degree picture of a place with the camera sensors present on your smartphone.
Also Read: How to Download and Install Pixel 6 Google Camera Port on Any Android Phone
Does My Realme Phone Support Google Camera? (Camera2API)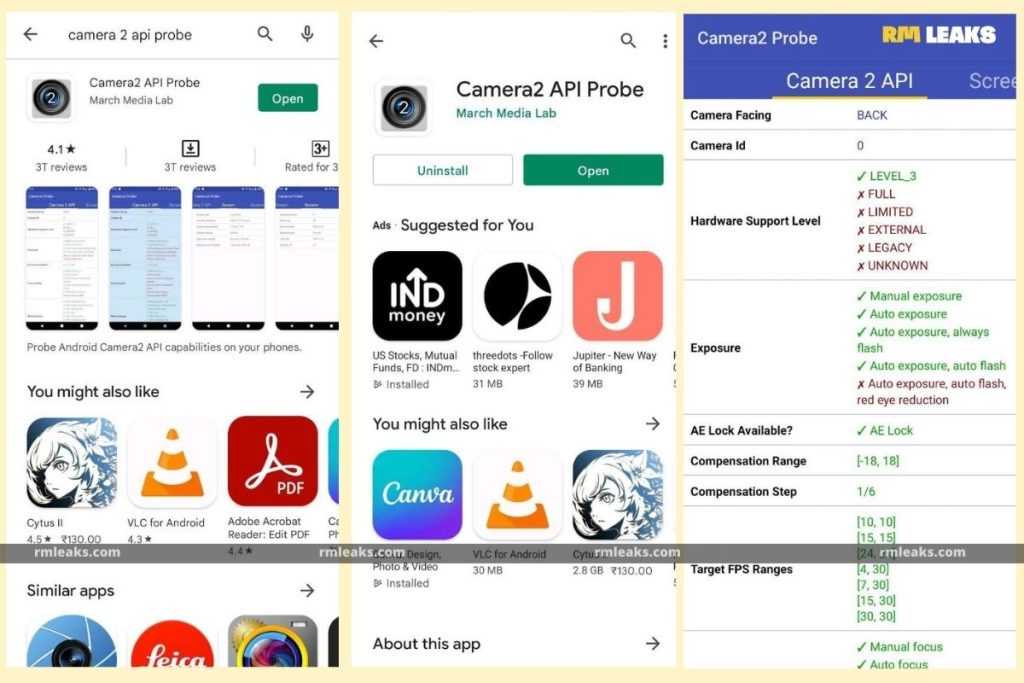 Before we take a look at how you can go ahead and install GCAM APK on your realme smartphone, here's a check you can perform to ensure that your phone does come with support for Camera2API.
Start by opening the Google Playstore application and searching for Camera2 API Probe (download).
Locate and Install the application, once done, open the app.
Upon opening the application, look for a check/tick mark present next to LEVEL_3 under Hardware Support Level. If you find one, you're all set.
Download Google Camera APK for Realme GT 2 Series
Google Camera is exclusively available for Pixel smartphones, and thus only shows up on a Pixel device via the Google Play Store. However, you can go ahead and download the GCAM Port APK via the link attached below and follow the guide to install the application.
Download Google Camera APK for Realme GT 2
How to Install Google Camera APK on Realme GT 2 Pro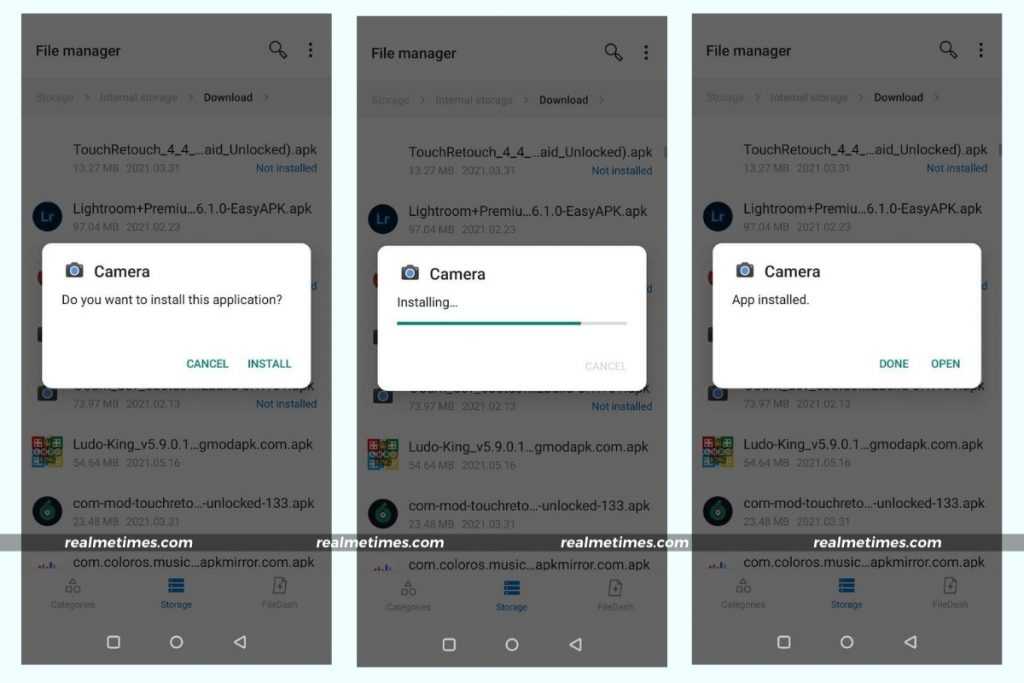 Once you've downloaded the APK file, head over to your Downloads folder under File Manager.
If you are installing an APK outside Play Store for the first time, a new warning window asks if you want to enable installation from Unknown sources. To disable the warning, tap on the Settings button in the popup and toggle ON the option.
Now, head back to the APK file and tap on Install, this may take a couple of seconds.
That said, is there a difference between the camera output from the stock and GCAM versions? Do let us know by dropping a comment down below.