realme announced its newest custom skin based on Android 12, the realme UI 3.0 back in October 2021. The company later released a beta rollout timeline for devices in the Asia region (specifically India). realme has now shared the realme UI 3.0 stable rollout timeline for global devices, including the EU region. Here's when your realme device will be receiving its realme UI 3.0 stable update in the European Union.
The latest custom skin offers a brand new user experience, and is said to provide fluidity, personalization, increased privacy, and functionality. It keeps all of the features of Android 12 while also providing a better-organised interface. The UI has a new 3D icon design that is more vivid, and the new iteration provides a larger selection of colours for different personalities than Realme UI 2.0. Realme UI 3.0 allows users to customise the theme colour globally, allowing them to use any of their favourite colours as the theme colour.
realme UI 3.0 Global (European Union) Stable Update Roadmap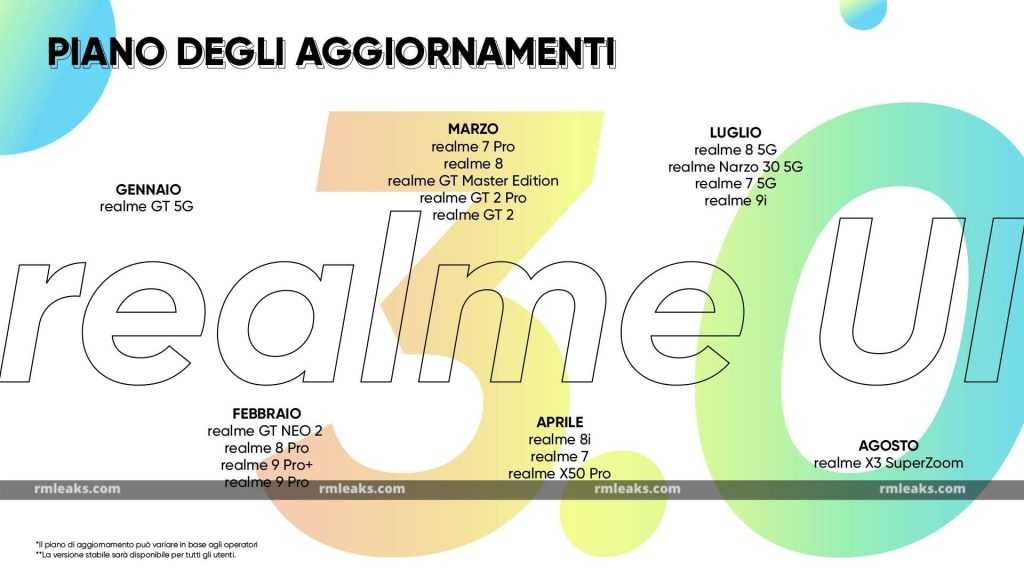 Realme UI 3.0 uses a new layout that maintains a sense of spaciousness while reducing information density by leaving white space. The title size, symbol, and text contrast have all been increased, giving users a sense of significance and allowing them to focus on the information they are receiving. This, according to Realme, leads to a more pleasurable visual experience. New Always-on Display themes, including the Realme mascot and Realmeow, are included in Realme UI 3.0. They may also submit a photo to create a custom Always-on Display screen.
That said, is your device on the above list? Do let us know by dropping a comment down below.