Realme UI is the Android skin used by Realme on all of its smartphones, including the most recent realme GT and the realme 8 Pro. The skin resembles standard Android in appearance and feel, but it includes a slew of helpful functions (unlike the competition). Realme UI is a major reason why realme enthusiasts continue to support the company.
Recently, realme announced its latest Realme UI 3.0 which is based on the latest and greatest Android 12. The Realme UI 3.0 is the next iteration of their present Realme UI 2.0 which brings tons of new features including the features of 'Material You' and the Realme UI itself. The early access of Realme UI 3.0 is scheduled to roll out from October 2021 in Realme GT, which is their flagship smartphone. The brand will later roll out the update to other devices as well. In this article, we are going to discover the best and most underrated features of the Realme UI 3.0.
The Realme UI 3.0 on top of Android 12 brings various new exciting features which stack up to give a different and polished experience. This includes design fluidity, personalization elements, privacy enhancements. And this all adds up to give a more mature experience to the user.
Realme UI also receives frequent upgrades, and Realme maintains a continuous level of support for older devices. Check out our collection of the best features below, even if you don't possess a OnePlus smartphone but want to learn more about some of the great features included in Realme UI 3.0.
Best Realme UI features:
Before Realme UI 3.0, Realme UI 2.0 on top of Android 11 was the one in charge. Realme GT is the first phone to receive Realme UI 3.0 update. While the other devices will start receiving the update from December 2021, let's have a look at the about page of Realme GT based on Android 12.
Here are the best realme UI features that make it special.
1. Fluid Design (3D Icons & Wallpaper Theming)
Realme UI 3.0 features a seamless fluid design. It is more straightforward, the layout is more organized. The Animations are slicker than before and give good depth in certain areas. The UI looks more intuitive and feels fluid. But the star of the show is the way the icons look. The icons are now more polished and look 3D. These icons are redrawn and look superb with unique color palettes. These icons are refreshing and relevant to the overall theme to provide a uniformity of the overall design.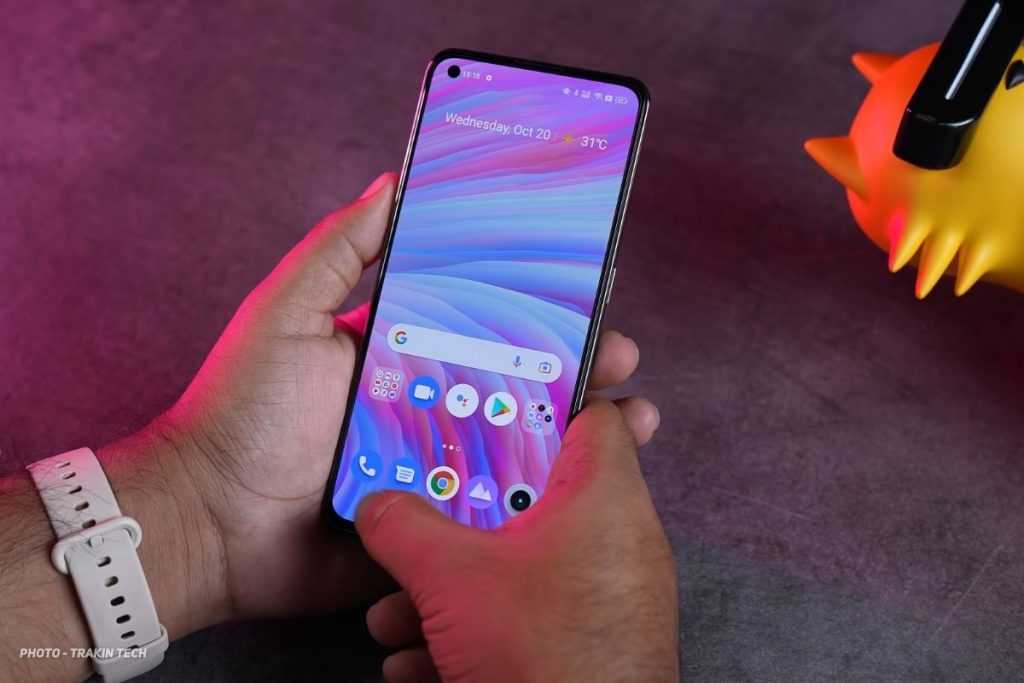 The new design also includes wallpaper theming. The icons, backgrounds, fonts, and other elements can be customized to suit the user's preference. The users can also customize the overall system element colors to match the applied theme. Thanks to 'Material  You' the user can modify the color palette of the whole system. All you have to do is to choose your favorite hue and color combinations. The system can also do this automatically via an engine called Smart Theming Engine. This simply detects the colors of the wallpapers and creates a few color combinations to apply automatically; this applies to the entire system within the Reame UI 3.0.
2. Personalized AOD (Always On Display)
Realme UI 3.0 brings a feature that a lot of people are going to appreciate i.e. personalized Always On Display. AOD or Always On Display customizations are always rare hence exciting and this one is no less. You can create a monochrome outline of your favorite pictures and set them as your Always On Display style.
SketchPad AOD allows you to simply add your sketch as your Always On Display theme to make your lock screen look unique and eye-catching. There are several AOD presets also including the company's mascot "Realmeow". This brings the personalization of your device to a whole new level.
3. "Omoji" Animated Characters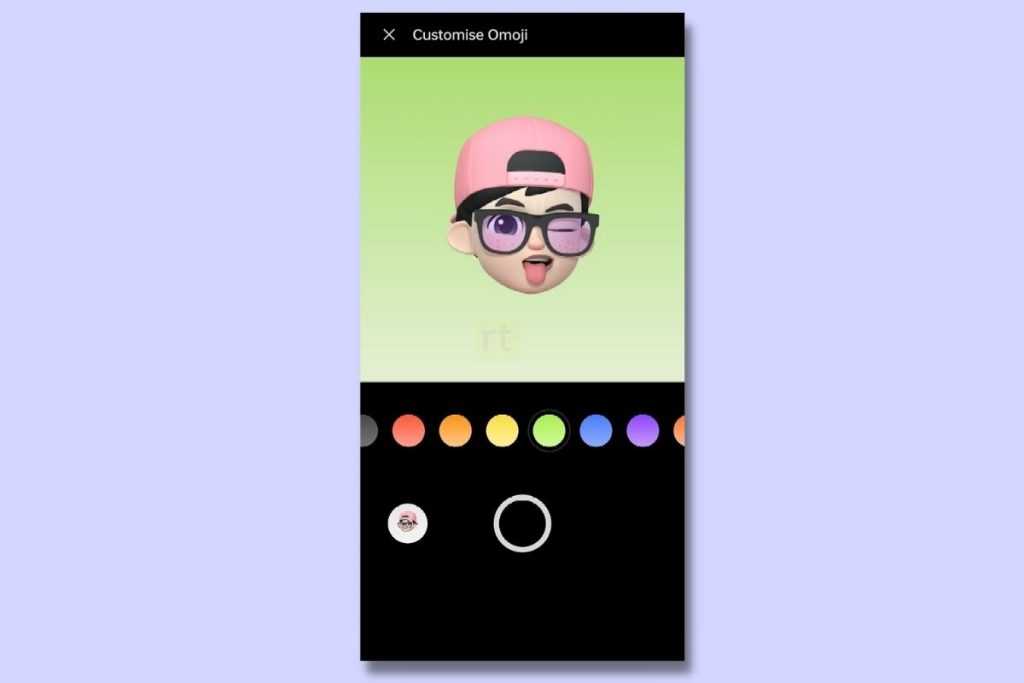 With Realme UI 3.0, you can create your animated 3D avatar with custom hairstyles, headwear, makeup, and piercings, etc. This is a newly added feature by Realme and the coolest part is these Omoji Stickers mimic your expressions in real-time. This is a playful feature of Realme UI 3.0.
4. AI Smooth Engine
With the new Realme UI 3.0, you get a new AI smooth engine that provides more system fluidity, speed, battery life with better animations. To ensure an all-around smooth experience, this engine works with all the System & Non-System Applications installed on your device. The AI smooth engine combined with the stability of Android 12 helps in reducing memory consumption rate and also improves overall battery endurance.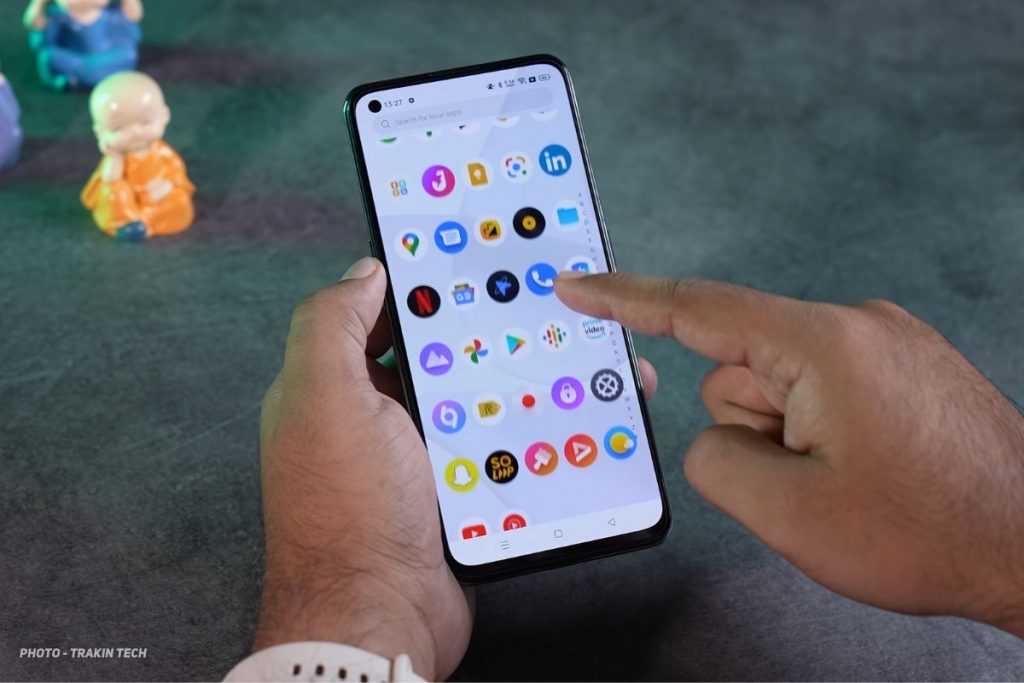 This AI smooth engine will memorize the day-to-day application usage pattern of the user and will try to keep them in RAM to ensure better application launching speeds. The brand claims 30% less memory consumption, and 13% fast app launching speeds. It will also improve the battery life by 12%.
5. Phone Manager 2.0
With an updated user interface, the brand has bought updated system apps too and one quite useful app among them is the Phone Manager 2.0. The Phone Manager 2.0 has received huge overall UI improvements including a better layout and newer features. This new app adds shortcuts for some useful features such as Back-up & Restore, Diagnostic, Payment Protection, Private Safe, and System Cloner. The name suggests their functionality, these features are useful for system diagnostics, online payment protection, it also provides a private safe to keep your private data hidden and secure, etc.
6. Floating Window 2.0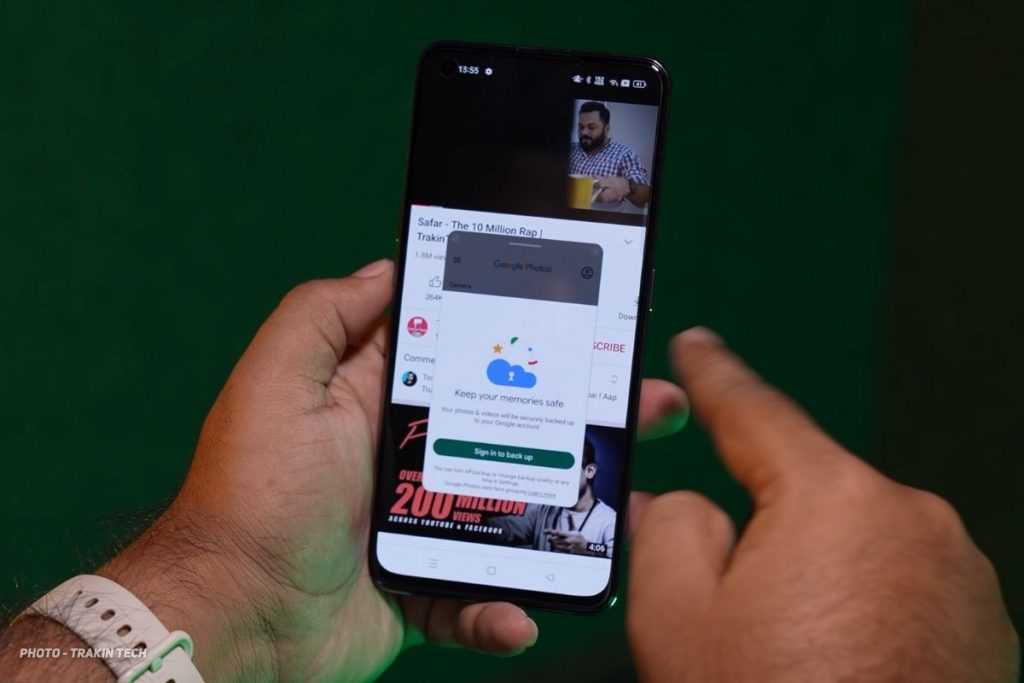 Floating Window is one of the most popular features in the entire Android ecosystem. It is a very powerful feature for power users who like to multitask at one time. This feature lets you open two windows at once allowing you to use two apps simultaneously for seamless productivity. The New Floating Window 2.0 in Realme UI 3.0 now supports more apps including both System and Non-System applications.
With Android 12 combined with Realme UI 3.0, Realme has managed to add more features to the Photos app (Gallery) including the one called Private Pic Share. Alongside a redesign of the app, the app now has a feature to control the privacy of their picture's MetaData.
This means that you can share your picture without actually sharing your Meta or EXIF details with someone. This data includes details like Location Data, Camera Mode, Photo Taken With, Time Stamp, Camera Settings, and more.
8. App Permission Recording
For absolute control over your privacy, Realme UI 3.0 on top of Android 12 gives you an amazing feature that can let you know all the data spoofing sources in your device. The feature is called App Permission Recording. With this new feature, you can keep a track of your applications' permission usage thus identifying any application which is using any of your device data for no purpose. For example, a simple third-party calculator should not ask for permissions to access your contacts but, if it does, you can simply identify the suspicious app and remove it from your device immediately. This feature acts as a permission log for all the applications installed on your device.
9. Smooth Animation Engine
Realme UI 3.0 has an inbuilt AI-powered Smooth Animation Engine which provides fluid and optimized animations throughout the entire operating system.  It determines the dynamic change to give a more fluid experience. Moreover, it supports floating window 2.0 that you can control as per convenience. This makes the user interface look more beautiful and delightful to use.
10. Spatial Layout
This new user interface includes a redesigned interface for system applications known as Spatial Layout Interface. This new layout interface focuses on aspects such as title size, contrast around the title, icons around the titles to provide a more modern user experience to anybody who uses the device. It gives a sense of sophistication to the complete UI.
Realme UI 3.0 Update Timeline
As Promised, Realme has already provided the Beta update of Realme GT in October. The company may roll out the update to other devices in the coming months. Here is the official release timeline of Realme UI 3.0 on top of Android 12 for the compatible Realme devices:
October 2021
December 2021
Q1, 2022
Realme C25
Realme C25s
Realme 8i
Q2, 2022
Realme 8s
Realme 7 5G
Realme Narzo 30 Pro 5G
Realme Narzo 30 5G
As per the brand, this is the timeline for the rollout of the update period. Let us know if your phone is on the list or not and also share your excitement in the comments about your favorite feature of Realme UI 3.0 coupled with Android 12.